11 days Iran itinerary with detailed historical description, and photo gallery for our holiday package Travel to Iran – Desert Tour. Iran is an amazing country and full of beautiful places. On this page, we list the top Iran tourist attractions for that specific trip. This Iran 11 days itinerary displays the program of our private services to travel from Tehran to Tehran through Lut Desert, Kaluts, Meymand, Yazd, Isfahan, Kashan, Maranjab Desert, and Nushabad Underground City. Our Iran tours are very well designed and have an excellent selection to offer you the best adventure holidays of your life.
11-Day Travel to Iran – Desert Tour
| Number of people | 3-star / 4-star hotel | 5-star hotel |
| --- | --- | --- |
| 1 person | 1726€ | € |
| 2 person | 1186€ | € |
| 3 person | 1168€ | € |
| 4 person | 1123€ | € |
Includes: Iranian visa application and reference nº for VOA. Iranian travel insurance (mandatory at the airport). Meet and greet at the airport and private transfer to your hotel. All transportation in a private car with a driver. Domestic flight Tehran to Kerman with transfers. All accommodation in 3-star 4-star hotels with breakfast (upgrade to 5-star available). English speaking guide.
Iran 11 days itinerary
Day 1 » Arrival to Tehran – Tehran afternoon visit (depending on your arrival time)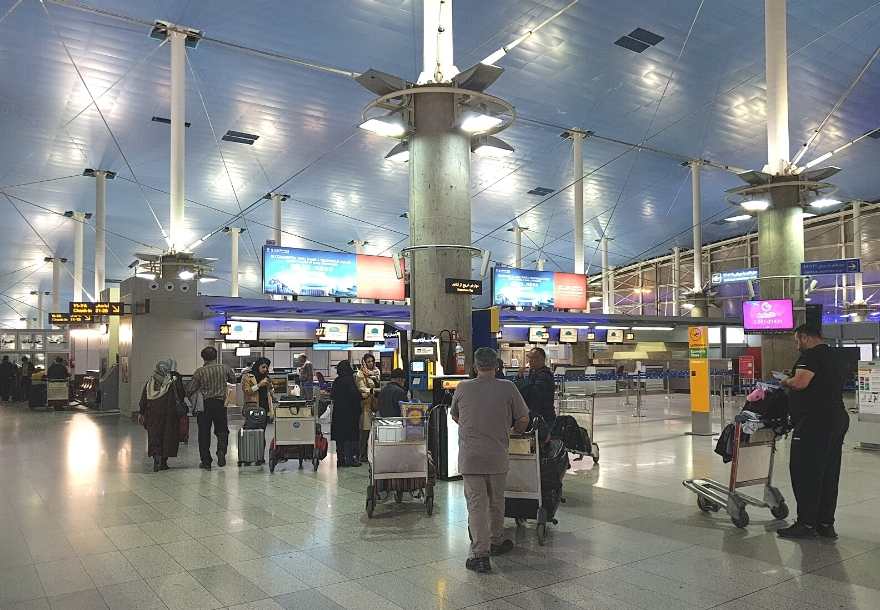 Tehran International Airport
At Tehran International airport you will have to deliver the papers we sent to your Client Area: Iranian visa reference number, the Iranian travel, medical insurance, and our agency voucher.
After paying for your visa and have all been checked, you go to the passport control area to be able to pass into the arrivals gate where our staff will be waiting for you with a paper with your name written or RJ Travel logo.
Welcome to Iran!
Tehran city center
Tehran is the capital of Iran and a metropolis with almost 20 million people. Although Tehran's massive size tends to scare most tourists in Iran, the fact is that its historical center does indeed deserve a visit.
If your flight arrives at a decent time, we will include some of Tehran's attractions in the afternoon, so that the next day you can explore the city more calmly.
Dinner at the hotel.
Day 2 » Morning flight to Kerman – Lut Desert – Kaluts afternoon visit – Shahdad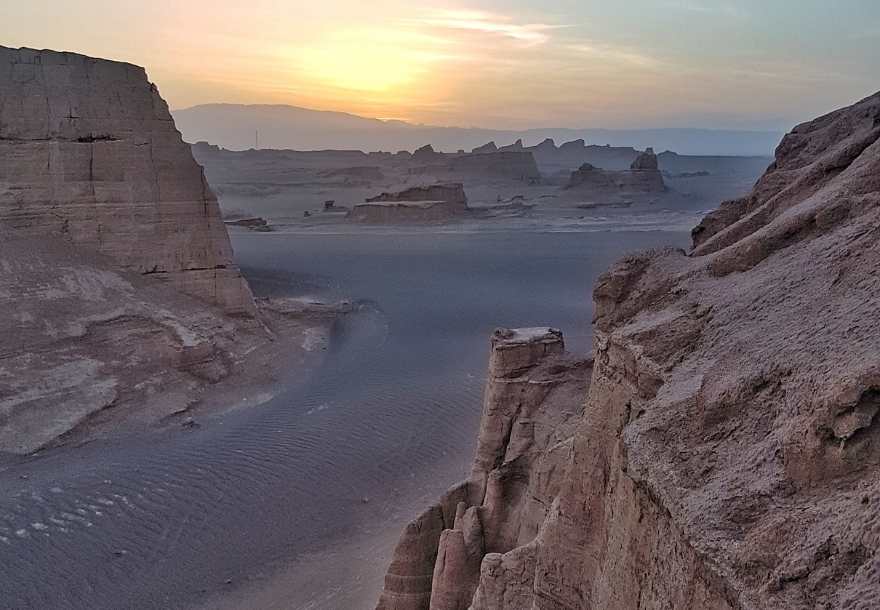 Kaluts desert
One of the 11 days in Iran tour highlights will undoubtedly be to visit the Dasht-e Lut desert – the world's 27th-largest desert.
The part of it, called The Kaluts desert is known as the san-castle mountains of Iran, and its unique natural formations are breathtaking.
These peculiar desert structures are shaped by ages of extreme water and soil erosion.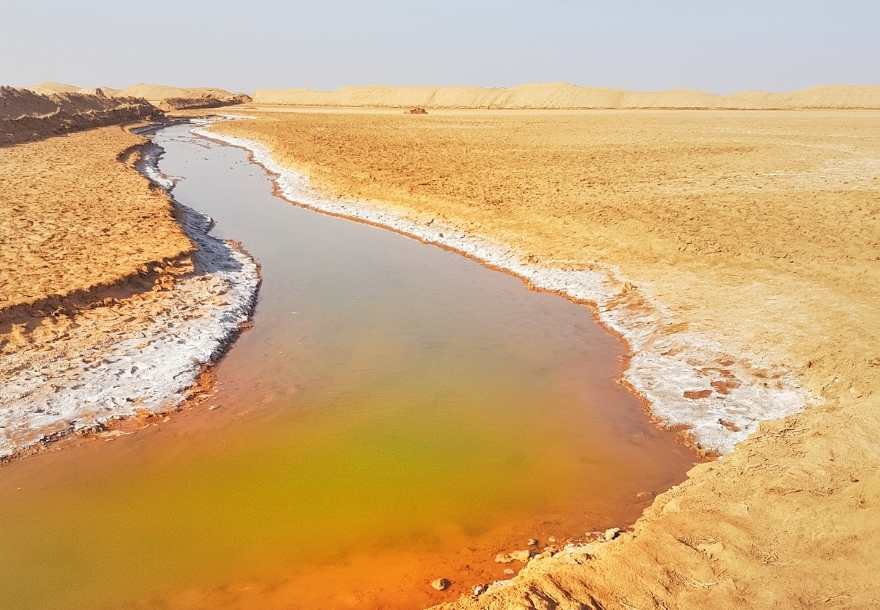 Shur salt river
The interesting Shur river crosses the arid Dasht-e Lut desert and this is the actual section of the river that you will visit during your trip to the Kaluts.
The Shur River is a river in the south part Iran that runs into the Gulf of Oman in near Qeshm Island.
Very interesting to see the white colored river banks of the river, and the strange yellow, greenish tons of water, crossing and flowing in the desert.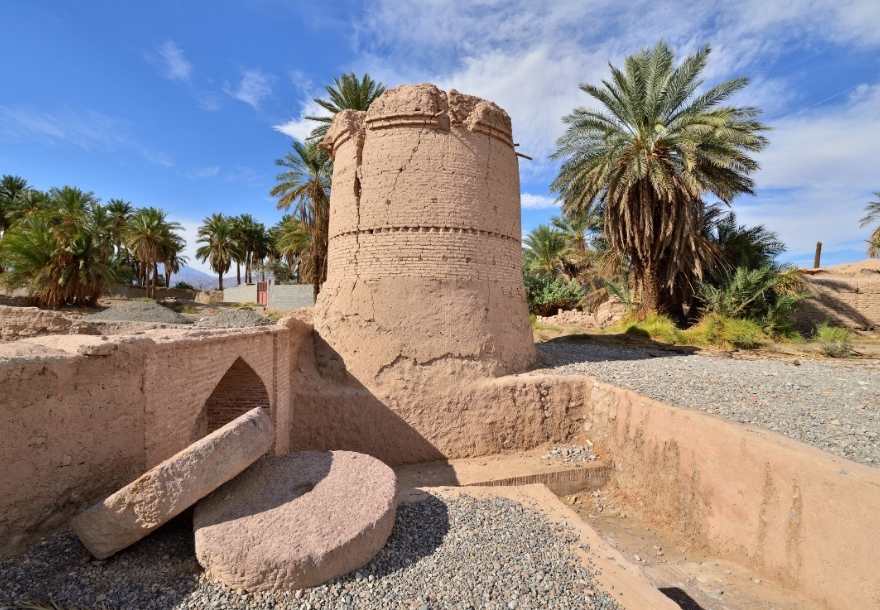 Shahdad
Overnight in Shahdad village.
Day 3 » Shahdad – Kerman morning visit – Troglodyte village of Meymand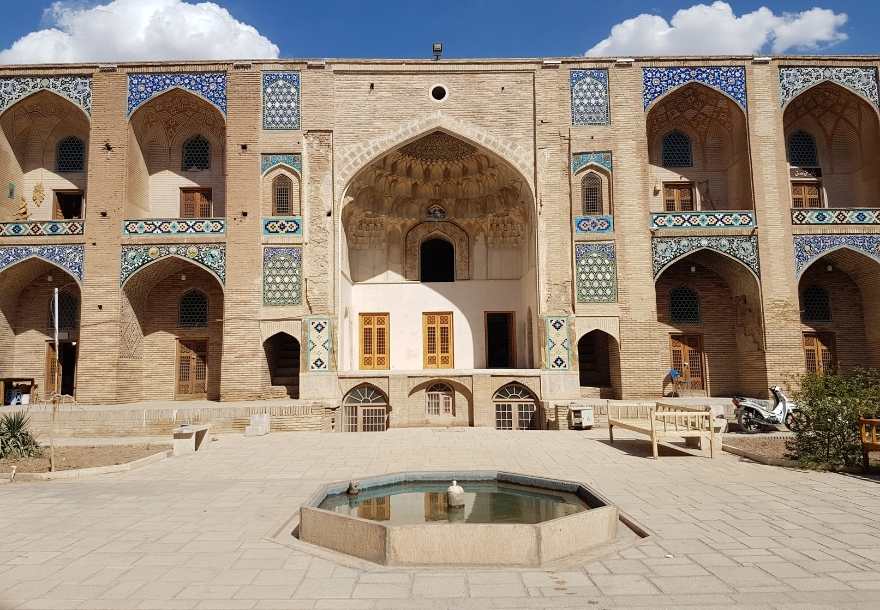 Kerman
Kerman is the capital city of the Iranian Kerman Province, and it has a few special monuments and attractions worth a visit.
You will visit the city's Ganjali Khan Safavid-era building complex, located in the old center. In this complex, you will visit the caravanserais, the hammams, the huge bazaar, and other interesting buildings.
Kerman city center and its ancient buildings truly present Iran Safavid architecture and its amazing market culture. you will feel this when you visit the bazaar.
Day 4 » Meymand morning visit – Saryazd – Yazd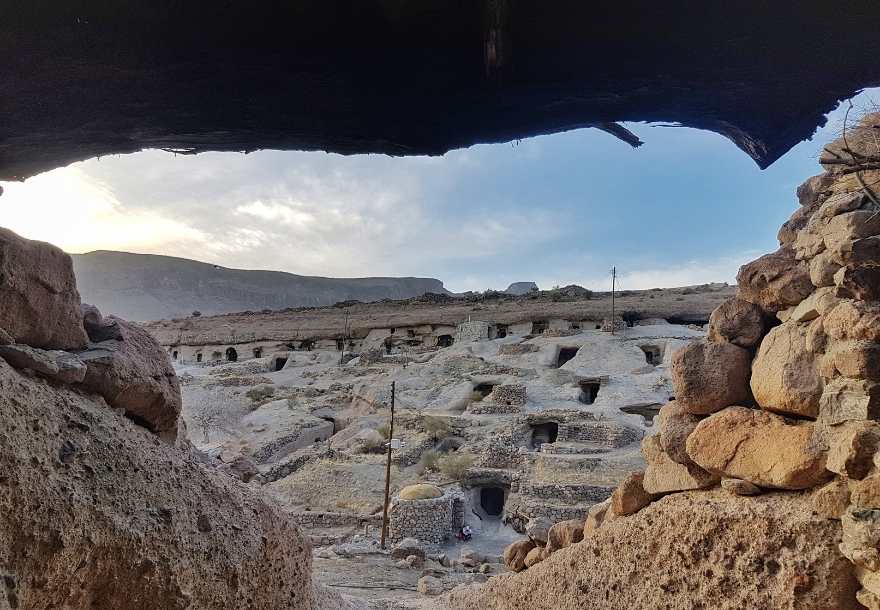 Meymand
Meymand is an incredible and surreal village, where all the houses are dug into the ground, on the rock.
This village is included in the UNESCO World Heritage site list due to its cultural and historical importance.
Many of the residents live in more than 300 hand-dug houses amid the rocks, some of which have been inhabited for as long as 3,000 years.
You will have the chance to visit one of these houses and drink tea with the locals and enjoy a true cave house in Iran.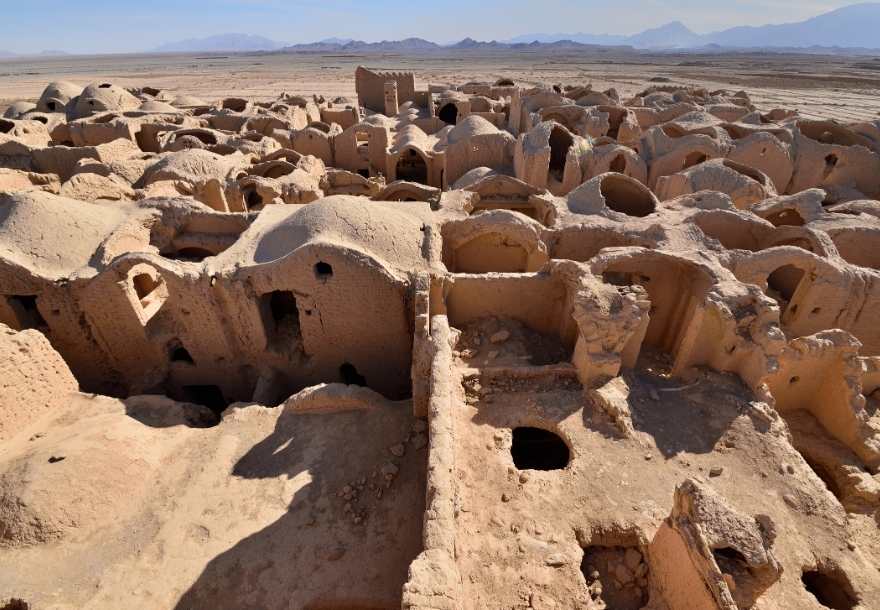 Saryazd
Just a 50 km distance to Yazd, you will visit the Sar Yazd fortress. This is a Sassanid castle and an important city and Zoroastrian religious complex center during that time.
The incredible mud-built Sar Yazd Castle dates back to the 3rd and 7th centuries AD and is entirely constructed of adobe, a building substance made from earth and organic materials.
Explore this ancient castle, and discover its hidden alleys and picturesque tunnels that we inhabited and had a busy life.
Day 5 » Yazd full-day visit – Afternoon 4WD Desert Safari – Yazd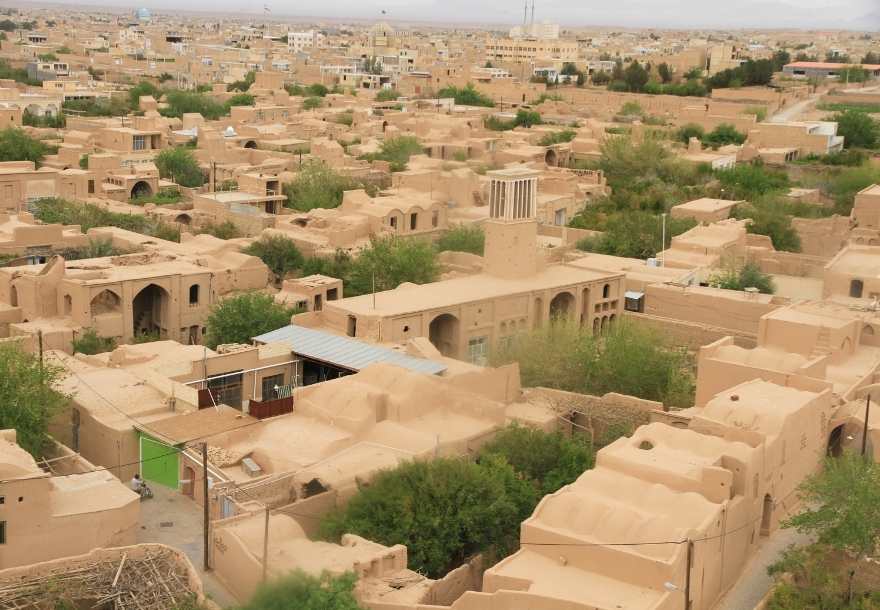 Yazd
Yazd is the heart of Zoroastrianism in the country and is home to several religious and historical places.
The most beautiful Iranian desert town city dated from the 5th-century CE and was described as the "noble city of Yazd" by Marco Polo.
To visit Yazd is an authentic journey back in time, where you will have the chance to explore its old and charming streets within the old city walls.
Adjacent to the Spice and Silk Roads the City of Yazd is one of the highlights of your travel to Iran.
Day 6 » Yazd » Nain » Isfahan afternoon visit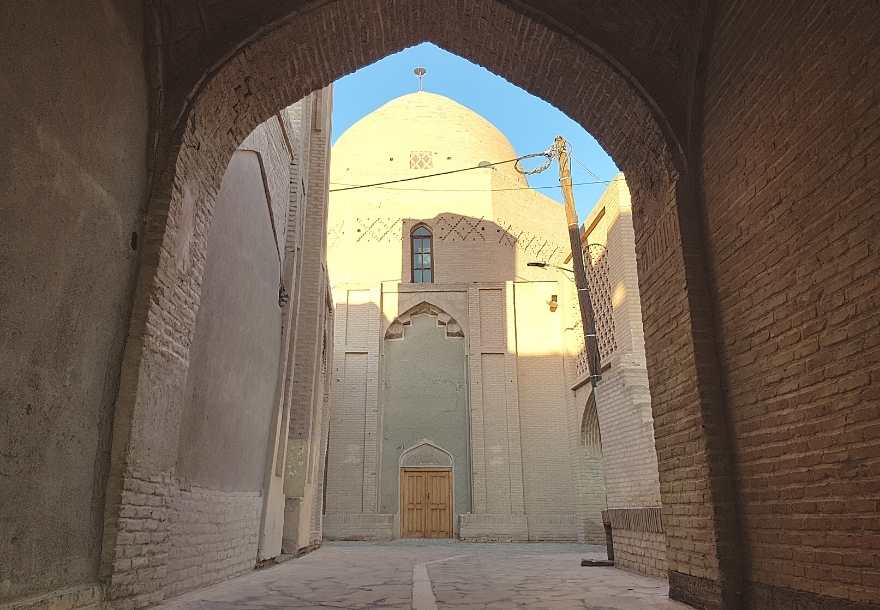 Nain
You will visit the inside of the impressive Jameh Mosque of Nain. This incredible historical building, not only has beautiful architecture but in fact, it is one of the oldest mosques in Iran.
Notwithstanding being built hundreds of years ago, the Jameh Mosque of Nain still maintains its initial architecture.
You will explore the mosque, and have a concise guided visit to the complex, in order to fully understand its importance.
Day 7 » Isfahan full day visit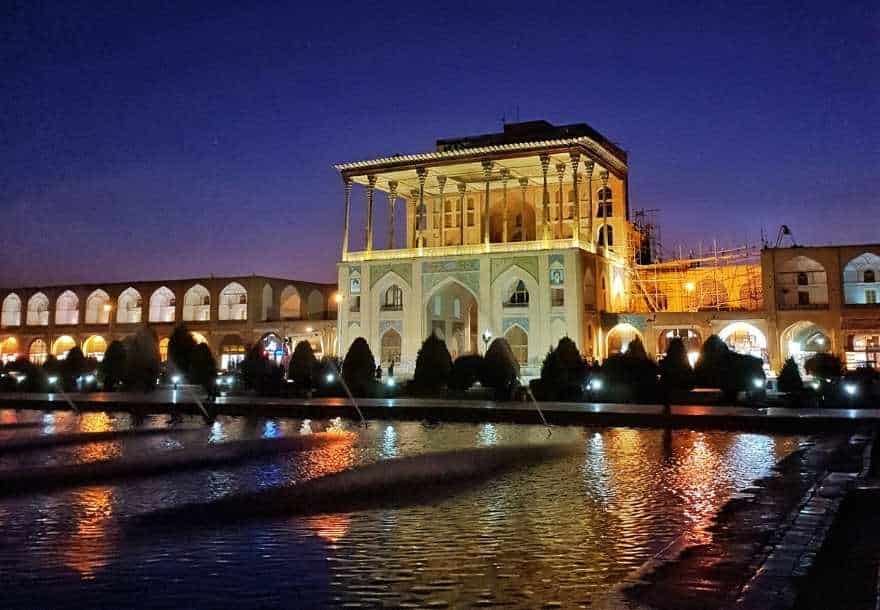 Isfahan
Isfahan is one of the reasons why many people visit Iran. This Persian wonder city attracts visitors due to its variety of monuments, and you will have the chance of having a full day visit or Isfahan.
Although Isfahan is the third-largest city in the country after Tehran and Mashhad, you will visit its most important attractions. The city maintains an inner spirituality and calmness inherent to its energy and local inhabitants.
One of Isfahan's highlights is the magnificent Naqsh-e Jahan Square, the largest historic public square in the world. The square comprises two mosques, a palace, and a bazaar where you can shop for your Iranian souvenirs.
Day 8 » Isfahan » Kashan afternoon visit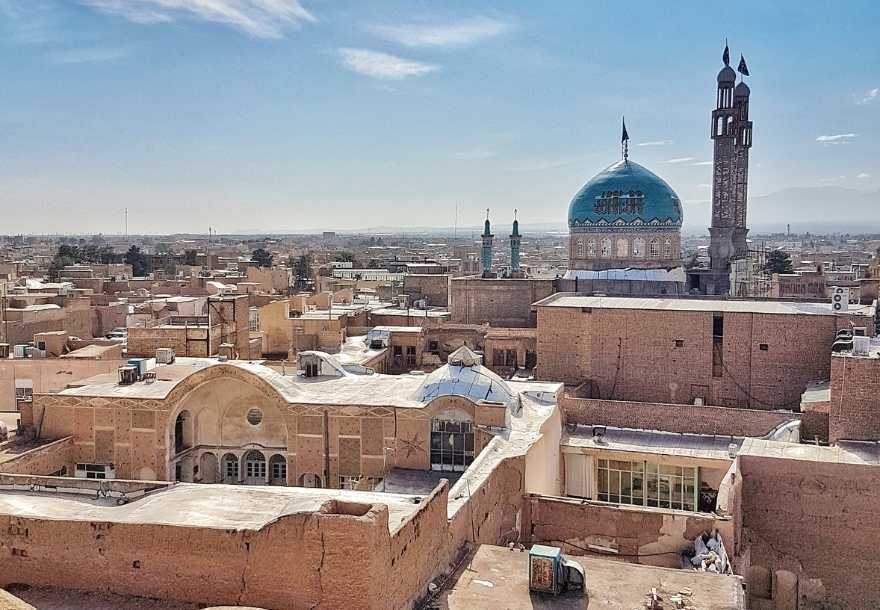 Kashan
Kashan is one of those unmissable Iranian destinations that somehow get out of the main tourist route.
Full of interesting features, Kashan's most famous attractions are its famous noble houses, the Bazaar of Kashan, the amazing Aminoddole caravanserai, the UNESCO World Heritage Site of Fin garden (one of the historical Persian gardens of Iran), and the Sultan Amir Ahmad Bathhouse.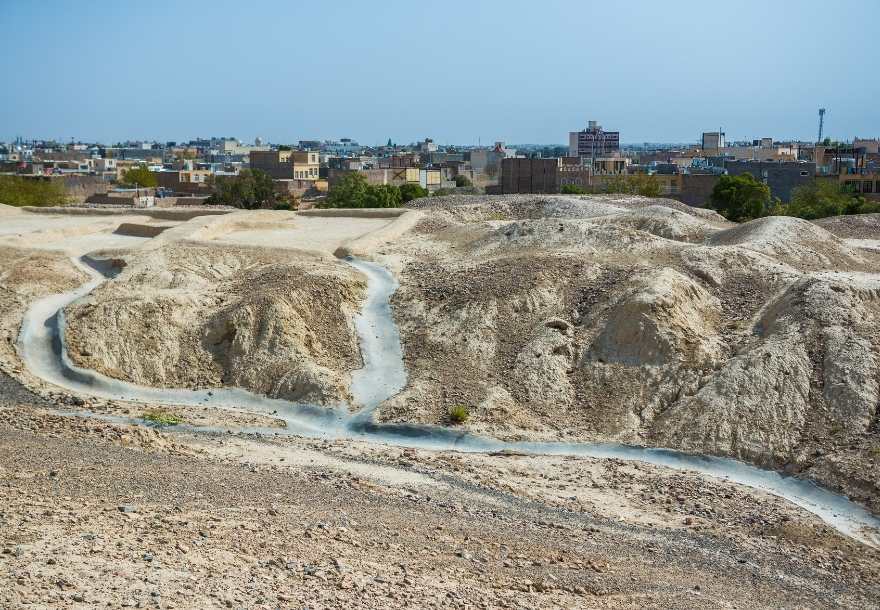 Tepe Sialk
You will also have the chance of visiting the large ancient archeological site of great importance – Tepe Sialk.
The site was named "the heart of Iran's Archaeology".
Tepe Sialk was excavated for the first time in 1933.
Day 9 » Kashan morning visit » Maranjab Desert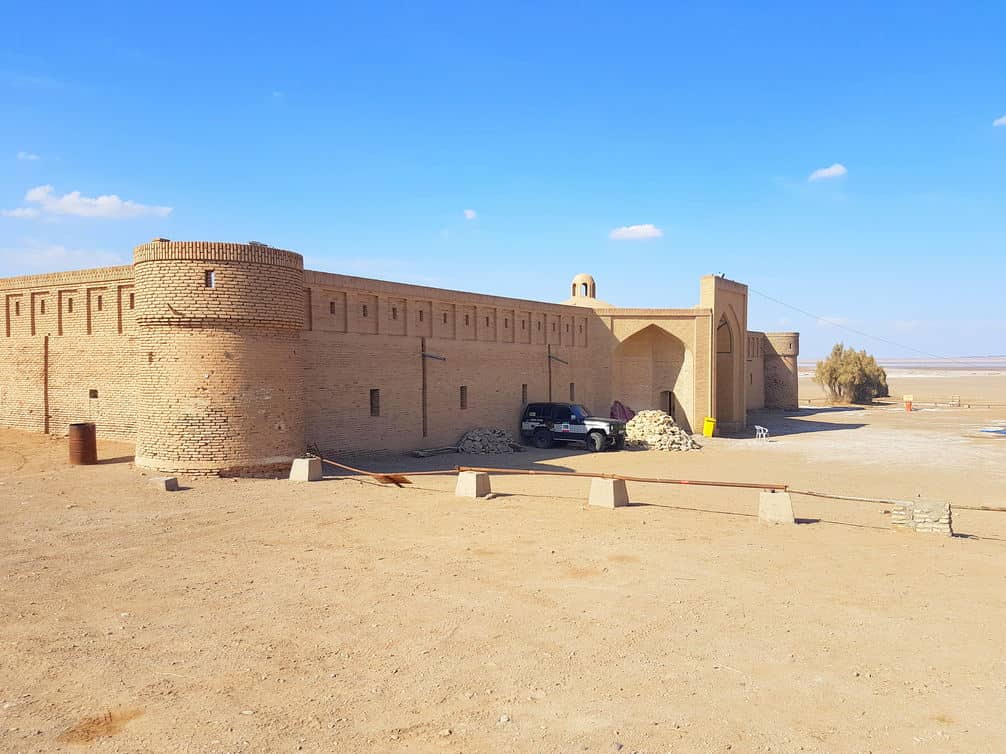 Maranjab Desert
Among the most famous desert in Iran, Maranjab is easily reached from Yazd.
You will sleep in a local desert camp or ancient caravanserai (depending on availability).
Many Iranians come to this part of the Marajnab for adventure activities such as 4X4 desert safaris, spend the night under the starry sky, and small weekend family excursions.
Day 10 » Maranjab Desert » Nushabad Underground City » Tehran afternoon visit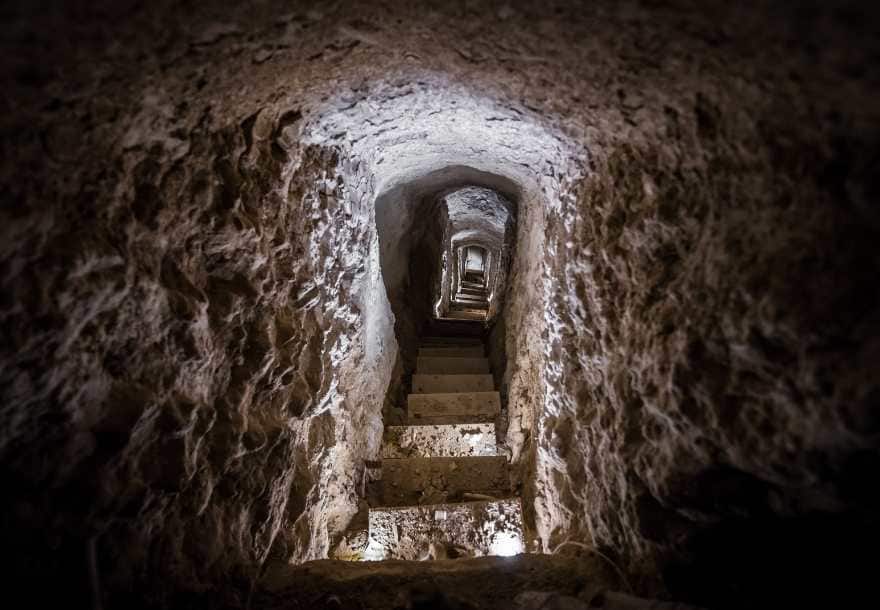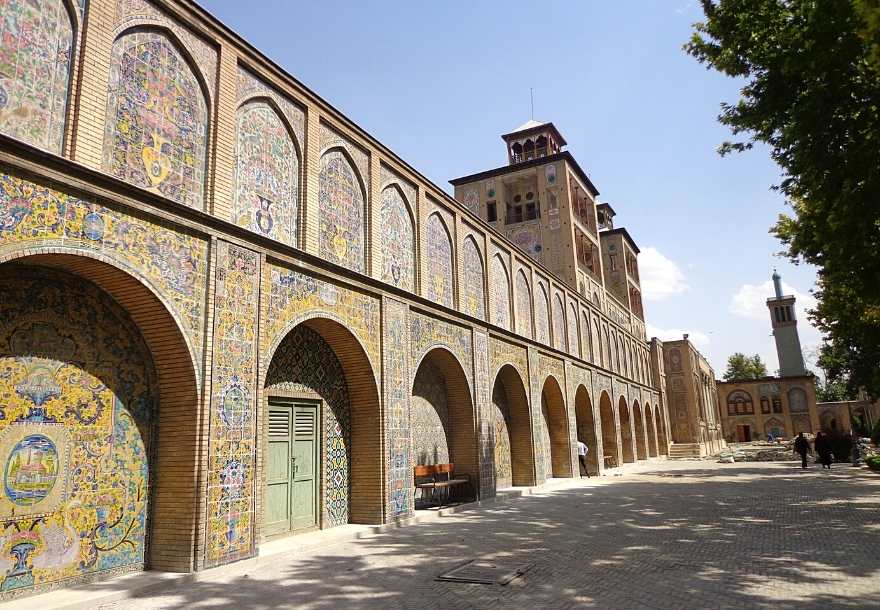 Tehran
Tehran is the capital of Iran and a metropolis with almost 20 million people. Although Tehran's massive size tends to scare most tourists in Iran, the fact is that its historical center does indeed deserve a visit.
You will spend an afternoon visiting the most famous Tehran attractions such as the Khanat Caravanserai, Tehran Grand Bazar, Golestan Palace (UNESCO site), and the impressive Treasury of National Jewels.
Day 11 » Departure from Tehran International Airport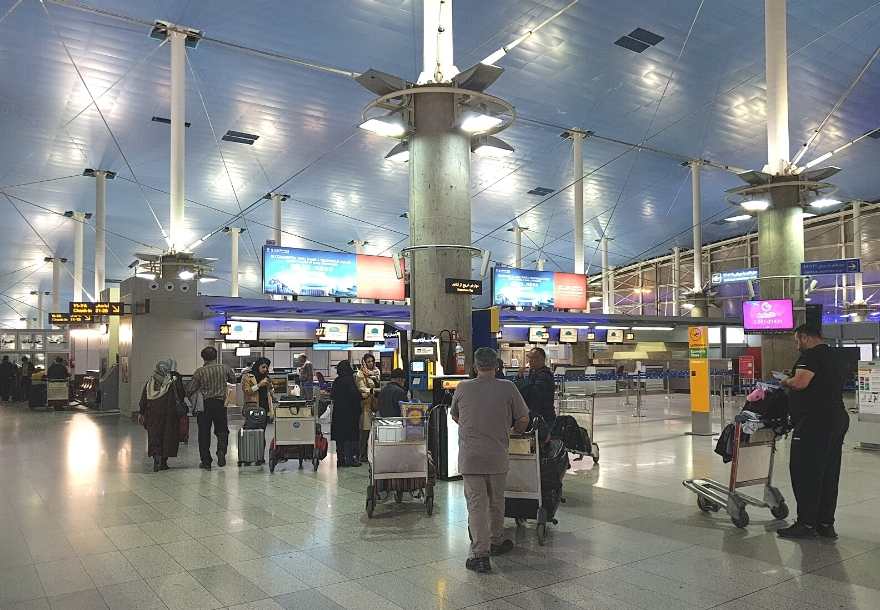 Transfer to Tehran Airport
Depending on your flight, you will have a transfer to Tehran Imam Khomeini International Airport (IKA). End of our services.
If your flight is due to leave late, we advise you to pay the 15 dollar entrance to the airport private lounge, skip the line passport check, unlimited food and drinks, and a comfortable couch where you can rest wait until the departure time.
The lounge is located just near the check-in area, aside from the normal passport control facilities.