Our choices of tours in Saudi Arabia are divided into thematic features such as the traditional heritage villages, the beaches, the desert experience, the Jeddah Historical City, the breathtaking rock art, and the timeless Madinah Saleh archeological marvel, a 5000-year-old ancient city founded by local tribes.
Saudi Arabia is the cradle of ancient Gulf civilizations and harbors a rich history, tracing multiple outstanding architectures and historical wonders that spread across this vast Middle Eastern country. Steeped in history and incredible heritage, Saudi Arabia is a country often forgotten and wrongly bypassed by many travelers. Nevertheless, Saudi Arabia has everything to impress those digging for adventure travel packages. An exotic culture with several thousand years old, fantastic monuments and cities, varied landscapes varying from pristine cristal waters with multicolored underwater flora to arid deserts by the sea, and a population among the most welcoming in the world.
Saudi Arabia is a great country located in the Middle East.
It is pretty straightforward touring Saudi Arabia mainly because Saudi Arabian people are often named the "most surprising destination in the world".
Choosing and booking a tour of Saudi Arabia can be complicated because most people don't understand the country's geographic size.
Join one of our Saudi Arabia tour packages and travel the country safely with our expertise.
Saudi Arabia tourism package options are extensive since the country is big and full of monuments and things to do.
Visiting the leading Saudi Arabia tourism attractions will delight those who enjoy ancient archaeological sites, history, stunning nature, and friendly smiles.
Your Saudi Arabia holidays will be unforgettable because of the country's unique architecture, exotic destinations, and generous people.
The opportunity of being an Saudi Arabia tour operator gives us great joy since we're very proud of promoting this beautiful and unique destination.
We feel happy to provide such amazing travel experiences that will create long-lasting memories.

Saudi Arabia
Saudi Arabia's practical information
Area: 2,150,000 sq. km. 8.3 times the size of the U.K.
Land borders: Iraq 814 km, Jordan 728 km, Kuwait 222 km, Oman 676 km, Qatar 60 km, UAE 457 km, Yemen 1,458 km.
Length of coastline: 2,640km.
Capital city: Riyadh (7.6 million people).
Population: 34.8 million people.
Languages: Arabic (official).
Electricity/Plug Type: 230 V / 60 Hz / plug types: G.
Read more about:
Highlights of Saudi Arabia:
Mada'in Salih, Mada'in Saleh, Al 'Ula, Thee Ain Ancient Village, The Edge of the World, Mount Horeb, Eve's Tomb, Tuwaiq Palace Heart Tent, Al Wahbah Crater, Al Masmak Fortress, Al Janadriyah Festival, Za'abal Castle, Hadiyah Railway Station, Lion Tombs of Dadan, Pigeon Tower, The Judah Thumb, Jabal Ikmah, Wadi-e Jinn, Al Yanfa, Jabal al Qahar, Al Shinanah Historical Tower, Mawan Hidden Canyon, Al Balad, Wadi al-Dawasir, Salma Palace, Rijal Alma.
Saudi Arabia Tours & Vacation Packages
Saudi Arabia Tours from Jeddah and Riyadh
Start: Jeddah or Riyadh | Time of year: January to December | Tour type: Private
More Saudi Arabia Group Tours from Jeddah and Riyadh
Start: Jeddah| Time of year: January to December | Tour type: Join a Group
Travel in Saudi Arabia FAQ
All you need to know about travel in Saudi Arabia.
Are these trips Saudi Arabia private tours?
Yes, most of these Saudi Arabia tours are made so that only you, your family, and your friends will travel together. You will not be traveling to Saudi Arabia along with people you never met. But we also have Saudi Arabia group tours available if you're interested.
At a certain point, while searching on the Internet, you might ask about the difference between private and group tours. The difference is whether you will share transportation with unknown people, family, or friends.
Imagine you buy a tour to come with your family. This will be a regular private tour, where you will have private transportation and a guide during the whole trip. Saudi Arabia tour package prices change depending on the number of days and the quality of hotels. Consequently, a tour of 3 -star hotels will be cheaper than a luxury tour featuring 5-star hotels. The trip cost gets cheaper depending on the people that travel with you since the transportation price will be divided by everyone.
The second situation is if you buy one place in our guaranteed departures group tours. In this case, you will join a group of people traveling along using the same transportation. We set up specific dates with a certain number of open seats so solo travelers can quickly and affordably join a Saudi Arabia tour. As a Saudi Arabia tour agency, we offer packages focusing on different thematics such as desert, architecture, culture, photography, and nature.
Yes, Saudi Arabia tour packages from India can be arranged. Yes, Saudi Arabia tour packages from Pakistan can also be arranged. We receive clients from all over the world. Plan to travel to Saudi Arabia. You may be interested in one of the tours with complete itineraries that can also be customized to extend for more days if you're interested.
We have guaranteed departures throughout the year, especially during Easter and summer (June, July, and August). Our travel to Saudi Arabia includes accommodation, flights, a guide (in English, Spanish, or French), and monument tickets.
How much is the price of monument tickets in Saudi Arabia?
For the most famous attractions, Saudi Arabia's monument and museum entrances range between USD 10 and USD 25.
Saudi Arabia has some exciting and important registered monuments under the Ministry of Tourism. Our tours usually have all the entrances included in the price, so this is something you don't have to worry about.
The prices of monuments in Saudi Arabia differ between destinations. The very high price difference seems unusual, but it is how the government and local authorities compensate for the option of receiving visitors. Most tourist attractions in Saudi Arabia are very well maintained, so expect major tourist sites to be clean and well organized, with proper facilities, available tourist guides, opening times, decent opening hours, etc.
What is the best way to fly in and out of Saudi Arabia?
Undoubtedly, the best European hub to fly to Saudi Arabia is the city of Istanbul. Turkish Airlines flies to six different destinations in Saudi Arabia. Emirates offers competitive airfare flights to Jeddah Airport (JED) or Riyadh Airport (RUH).  Saudi Arabia Air also offers flights to Riyadh from major cities worldwide.
Flying to Jeddah on arrival and departure can be a wise choice as this way, you can organize a tour of Saudi Arabia with entry and exit from different cities, thus saving time and money. Without having to go through Riyadh, the busiest Saudi Arabian city. Also, the connection via Istanbul is relatively straightforward.
Some of our tour Saudi Arabia packages include itineraries that start and end in different cities. For example, our 7-Day Travel to Saudi Arabia starts and ends in Riyadh.
There are direct flights with Saudia Airlines to Jeddah from multiple European cities such as Berlin, Rome, Munich, Paris, Madrid, and London.
Other options have the Jeddah domestic flight back to Riyadh included in the price. Saudi Arabia is very simple and easy to arrive at and depart from. All the necessary tourist infrastructures are ready, functional, and properly developed to receive visitors.
How much will the flight tickets for this tour cost?
Prices vary depending on the time of the year and how much you purchase your tickets in advance. But usually, we can say that a round-trip ticket from Istanbul to Jeddah will cost around 500 Euros up to 600 Euros, depending on the season. Saudi Arabia Air, flying in and out of Jeddah, can be much cheaper, as it is one of the most famous low-cost airlines in Europe. Flying from Madrid round-trip usually costs around 650 Euros. Saudi Arabia Air through Berlin has tickets available for around 390 Euros return.
What is the capital city of Saudi Arabia?
Saudi Arabia's capital is Riyadh, with a population of approximately 7.6 million people. Riyadh is the capital of Saudi Arabia and is located center of the country, north of Jeddah, and beside the Ad Diriyah old district.
Is Saudi Arabia a touristic country?
Saudi Arabia is one of the world's most unknown countries regarding historical and cultural heritage. Being at the junction of different cultures, the country possesses a rich history that reflects the number of Saudi Arabia tourist attractions and monuments spread all over the nation's massive size within its region.
While visiting Saudi Arabia, one can indulge in thousand-year-old ancient monuments of all types and shapes.
There are 6 Saudi Arabian properties inscribed on the World Heritage List by UNESCO: Hegra Archaeological Site (al-Hijr / Madā ͐ in Ṣāliḥ), At-Turaif District in ad-Dir'iyah, Historic Jeddah, the Gate to Makkah, Rock Art in the Hail Region of Saudi Arabia, Al-Ahsa Oasis, an Evolving Cultural Landscape, Ḥimā Cultural Area.
In addition to its inscribed UNESCO sites in Saudi Arabia, there is a list of more than 10 properties on its tentative list: Hejaz Railway, Syrian Hajj Road, Egyptian Hajj Road, Rijal Almaa Heritage Village in Assir Region, Zee Ain Heritage Village in Al-Baha Region, 'Uruq Bani Mu'arid Protected Area, Farasan Islands Protected Area, The Cultural Landscape of Al-Faw Archaeological Area, The Ancient Walled Oases of Northern Arabia, The Hajj Pilgrimage Routes: The Darb Zubaydah. The perfect example of Saudi Arabia's history can be seen when choosing your itinerary.
As a Saudi Arabia tour operator, we fully design our packages to fulfill all your needs. We know the country by heart and provide the best services, partners, guides, and accommodations we personally visited and examined.
Is it safe to travel to Saudi Arabia?
Yes, Saudi Arabia is very safe to travel to.
Most people have the wrong idea regarding whether Saudi Arabia is safe to travel to. Still, the reality doesn't match the misleading news we often see on television, picturing Saudi Arabia as a violent country full of angry people.
People are extremely friendly and welcome tourists with open arms. Before deciding to travel to Saudi Arabia, you must open your mind, go out of your comfort zone, and embrace this fantastic destination. You will realize the country is "normal" just a few minutes after arrival.
The crime rate toward tourists doesn't exist; consequently, the penal code provides harsh consequences to criminals. Saudi Arabia is one of the safest countries. A bright future awaits the Saudi Arabian tourist industry and its professionals.
Is Saudi Arabia safe for tourists? Definitely yes.
Also, if you're wondering if Saudi Arabia tours for US citizens are safe, Saudi Arabian people are very welcoming and love people from all over the world. Early in their history, Saudi Arabians learned not to mix politics with personal relations and human interaction.
Are you asking either if Saudi Arabia is safe for Indian tourists? YES, it is.
Is it easy to get a visa to Saudi Arabia?
Yes! Getting a visa to Saudi Arabia is very easy. All our tours include the Saudi Arabian visa on arrival reference number so that you can skip the line at the airport. Most nationalities can get a Saudi Arabian visa on arrival, and prices are free for most countries. Saudi Arabia stamps the passports of foreign tourists.
The counties eligible for the Saudi e-Visa are all the EU countries, Andorra, Australia, Brunei, Canada, China, Iceland, Liechtenstein, Monaco, Montenegro, Norway, San Marino, Switzerland, United Kingdom, Japan, Kazakhstan, Malaysia, New Zealand, Russia, Singapore, South Korea, Ukraine, and the United States of America.
Before traveling to Saudi Arabia, your passport must be valid for at least six months. Fridays in Saudi Arabia are holidays; therefore are not counted as a weekday. A week in Saudi Arabia goes from Saturday to Thursday.
How should tourists dress while visiting Saudi Arabia?
All women, including foreigners, don't need to cover their heads with a piece of cloth and wear long, loose clothing in all public spaces. If you choose, you can use the scarf that should cover the neck and be worn as soon as you get off the plane in all public spaces.
Women in Saudi Arabia are part of all social activities. They work, study, have high-rank career positions, drive, go to restaurants and public cafes, etc. The legs can never be uncovered. However, be aware that long skirts, pants, jeans, and tracksuits are allowed.
Men can wear long pants and a t-shirt, but no shorts or tank tops.
You can choose how to dress considering the traditional values, and if you're out of the big touristic centers.
How can tourists communicate with Saudi Arabian people?
The official language of Saudi Arabia is Arabic.
It is highly recommended to have specific knowledge of English. In large cities, the Saudi Arabian middle and upper class know English as it allows them to have more accessible contact with the rest of the world, making the trip much more accessible. Either way, all our tours include a full-time guide that will speak the language you understand so that you feel comfortable learning about the country's culture, history, and traditions.
Saudi Arabia tour packages
What to visit in Saudi Arabia
Saudi Arabia tourist attractions
Saudi Arabia offers a captivating blend of rich history, vibrant culture, and breathtaking natural wonders, making it a treasure trove of tourist attractions. The ancient city of Mada'in Saleh, a UNESCO World Heritage site, showcases the awe-inspiring Nabatean tombs carved into rose-colored rock formations. Riyadh, the capital city, boasts modern marvels like the towering Kingdom Centre and the King Abdulaziz Historical Center, where visitors can delve into the country's fascinating past. Jeddah's enchanting Old Town, with its traditional houses and bustling souks, beckons visitors to wander its narrow alleyways. For those seeking a unique experience, the mesmerizing Empty Quarter, the largest continuous sand desert in the world, promises unforgettable adventures. The Red Sea coastline offers a diver's paradise with its pristine coral reefs and abundant marine life. From the ancient wonders to the modern marvels and natural splendors, Saudi Arabia offers a captivating tapestry of attractions that will leave visitors spellbound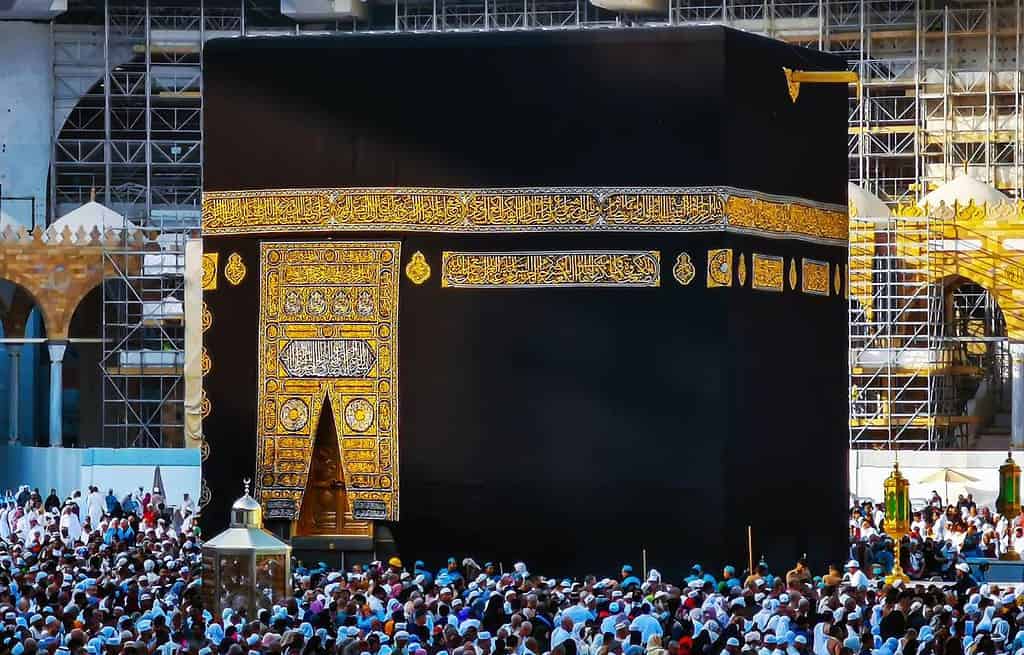 Our Saudi Arabia images on Pinterest