Join Our Fixed Trip Starting Date
TRIP DATES
AVAILABILITY
PRICE
SPACE LEFT

11/10/2023

- 20/10/2023

Available

$3,000

21/10/2023

- 30/10/2023

Available

$3,000

31/10/2023

- 09/11/2023

Available

$3,000

10/11/2023

- 19/11/2023

Available

$3,000

20/11/2023

- 29/11/2023

Available

$3,000

30/11/2023

- 09/12/2023

Available

$3,000

10/12/2023

- 19/12/2023

Available

$3,000

20/12/2023

- 29/12/2023

Available

$3,000
Embark on an extraordinary journey to Saudi Arabia, the world's biggest undiscovered hidden treasure. Join our 10-day group tour and unlock the secrets of this fascinating country. Enjoy its rich culture, witness breathtaking landscapes, and experience thrilling adventures.
Discover ancient historical sites, explore vibrant markets, and indulge in traditional cuisine. From majestic deserts to stunning coastlines, Saudi Arabia offers diverse natural wonders. Capture mesmerizing moments through photography, engage in exhilarating outdoor activities, and embrace the warmth and hospitality of the local people.
Our expert guides will accompany you throughout the tour, ensuring a seamless and enriching experience. Join us on this unforgettable journey and uncover the hidden treasures of Arabia. Choose your preferred dates, and let us take care of the rest. Book your spot now!
On this comprehensive Saudi Arabia Group Tour, experience the unspoiled beauty, diverse traditions, and historical richness of Saudi Arabia. It's more than just a trip; it's an intimate journey through a land that's often misunderstood, offering a unique perspective and an unforgettable adventure.
This Saudi Arabia group tour focused on Saudi Arabia's top essential sights. Don't miss this opportunity to safely visit Saudi Arabia's tourist attractions in our affordable group tours.
Traveling in Saudi Arabia is always a fabulous experience. Join our group tours now since it is safe to travel to Saudi Arabia. Don't miss this opportunity to visit Saudi Arabia's tourist attractions safely. We will pick you up directly at the airport. The trip to Saudi Arabia is very straightforward. Arrive at Riyadh airport quickly with the Saudi Arabia tourist visa.
Book our small group holidays in Saudi Arabia in 2023 & 2024 to join a small group of people you haven't met yet as you go along with our local guide around Saudi Arabia's best destinations. Our leader-led group tours will certainly put you in contact with other travelers just like you.
10-day Saudi Arabia Group tour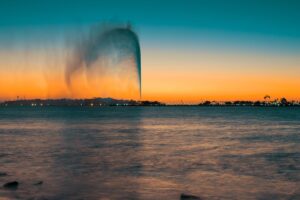 2023 Scheduled Saudi Arabia group tour for solo travelers until 10 people » Airport transfers, hotels, transportation, English-speaking guides, Tickets.
Product SKU: KSA10/RUH/JED
Product Brand: RJ Travel - Tour Operator
Product Currency: USD
Product Price: 3000
Product In-Stock: InStock
Saudi Arabia GROUP TOURS 2023 AND 2024