Our choices of tours in Egypt are divided into thematic features such as the historical cities, the beaches, the desert experience, Luxor, the Nile cruise, and the timeless pyramids of Giza.
Egypt is the cradle of ancient civilizations and holds a rich history, outlining numerous impressive architecture and historical wonders spread across this vast North African country. Steeped in history and incredible heritage, Egypt is a country often overlooked and wrongly avoided by many travelers. However, Egypt has everything to impress those searching for adventure travel packages. An exotic culture with several thousand years old, fantastic monuments and cities, varied landscapes ranging from pristine cristal waters with colorful underwater flora to arid deserts by the sea, and a population among the most welcoming in the world.
Egypt is a fantastic country located between the Middle East and Africa.
It is pretty straightforward touring Egypt mainly because Egyptian people are often named the "most welcoming people in the world".
Choosing and booking a tour of Egypt can be complicated because most people don't understand the country's geographic size.
Join one of our Egypt tour packages and travel the country safely with our expertise.
Egypt tourism package options are extensive since the country is big and full of monuments and things to do.
Visiting the leading Egypt tourism attractions will delight those who enjoy ancient archaeological sites, history, stunning nature, and friendly smiles.
Your Egypt holidays will be unforgettable because of the country's unique architecture, exotic destinations, and generous people.
The opportunity of being an Egypt tour operator gives us great joy since we're very proud of promoting this beautiful and unique destination.
We feel happy to provide such amazing travel experiences that will create long-lasting memories.

Egypt
Egypt practical information
Area: 1,001,450 sq. km. 4.1 times the size of the U.K.
Land borders: Libya (1115 km), Sudan (1276 km), Israel (80 km).
Length of coastline: 2,900 km.
Capital city: Cairo (9.5 million people).
Population: 102 million people.
Languages: Arabic (official), Coptic, Siwi, Beja.
Electricity/Plug Type: 220 V / 50 Hz / plug types: C, F.
Highlights of Egypt:
The Lost City of Heracleion, Nilometer, The Temple of Abu Simbel, City of the Dead, Hathor Temple, White Desert, The Tomb of Nefertari, Colossi of Memnon, End of the World Cinema, Desert Breath, Pyramid of Djoser, Monastery of Saint Simon, Al-Andalus Garden, Cairo's City of the Dead, Wadi al-Hitan (Valley of the Whales), Unfinished Obelisk,Great Sand Sea Glass of the Libyan Desert, Temple of Kom Ombo, Blue Desert, Tanis, Red Sea Blue Hole, Dendera Light, Muzawaka Tombs, 'Helicopter' Hieroglyphs, St. Catherine's Monastery, Tombs of the Nobles, Tamr Hena Museum, The Cairo Genizah, The Hanging Church, Hatshepsut's Myrrh Tree, The Pyramid of Senusret II, The Aquarium Grotto Garden,Baron Empain Palace, Siwa Oasis, Agricultural Museum of Cairo, Malkata Palace, Cairo's Garbage City, Mit Ghamr Dovecotes, Citadel of Saladin, Cave of Swimmers, Nabta Playa Stone Circle, Monastery of St. Simeon, Samir Lama Memorials, King Jamaica Restaurant and Cafe, New Gourna Village.
Egypt Tours & Vacation Packages
Egypt Tours from Cairo
Start: Cairo | Time of year: January to December | Tour type: Private
An Egypt holiday package that takes you from Cairo to the best destinations in Egypt in 15 days tour. Travelers lucky enough to stay longer…
An Egypt holiday package that takes you from Cairo to the best destinations in Egypt in an 8 days tour. Travelers who are lucky enough…
Egypt Group Tours from Cairo
Start: Cairo | Time of year: January to December | Tour type: Join a Group
Traveling to Egypt FAQ
All you need to know before traveling to Egypt.
Are these trips Egypt private tours?
Yes, most of these Egypt tours are made so that only you, your family, and friends will travel together. You will not be traveling to Egypt along with people you never met. But, we also have Egypt group tours available if you're interested.
At a certain point, while searching on the Internet, you might ask about the difference between private and group tours. The difference is whether you will be sharing transportation with unknown people or your family or friends.
Imagine you buy a tour to come with your family. This will be a normal private tour, where you will have private transportation and a guide during the whole trip. Egypt tour packages prices change depending on the number of days and the quality of hotels. Consequently, a tour in 3 -star hotels will be cheaper than a luxury tour featuring 5-star hotels. The trip cost gets cheaper depending on the people that travel with you since the transportation price will be divided by everyone.
The second situation is if you buy one place in our guaranteed departures group tours. In this case, you will join a group of people traveling along using the same transportation. We set up specific dates with a certain amount of open seats so that solo travelers can easily and affordably join an Egypt tour. As an Egypt tour agency, we offer packages focusing on different thematics such as desert, architecture, culture, photography, and nature.
Yes, Egypt tour packages from India can be arranged. Yes, Egypt tour packages from Pakistan can also be arranged. We receive clients from all over the world. If you plan to travel to Egypt, you may be interested in one of the tours with complete itineraries that can also be customized to extend for more days if you're interested.
We have guaranteed departures throughout the year, especially during Easter and summer (June, July, and August). Our travel to Egypt includes accommodation, flights, a guide (in English, Spanish, or French), and the monument tickets.
How much is the price of monument tickets in Egypt?
Egypt's monument and museum entrances range between USD 10 and USD 25 for the most famous attractions.
Egypt is an extremely touristic country, with thousands of registered monuments under the Ministry of Tourism & Antiquities. Our tours usually have all the entrances included in the price, so this is something you don't have to worry about.
The prices of monuments in Egypt are different between local people and foreign tourists. The very high price difference seems unusual, but it is the way the Government and local authorities compensate for the option of receiving visitors or not. Most tourist attractions in Egypt are very well maintained, so expect major tourist sites to be clean and well organized, with proper facilities, available tourist guides, opening times, decent opening hours, etc.
What is the best way to fly in and out of Egypt?
Without a doubt, the best European hub to fly to Egypt is Istanbul. Turkish Airlines flies to six different destinations in Egypt. Emirates offers competitive airfare on its flights to Cairo Airport (CAI).  Egypt Air also offers flights to Cairo from major cities around the world.
Flying to Cairo on arrival and departure can be a wise choice as this way you can organize a tour of Egypt with entry and exit from different cities, thus saving time and money. Without having to go through Cairo, the busiest of the Egyptian cities. Also, the connection via Istanbul is quite straightforward.
Some of our tour Egypt packages include itineraries that start and end in different cities. For example, our 3-Day Travel to Egypt starts and ends in Alexandria.
Other options have the Luxor domestic flight back to Cairo included in the price. Egypt is very simple and easy to arrive at and depart. All the necessary tourist infrastructures are ready, functional, and properly developed to receive visitors.
How much will the flight tickets for this tour cost?
Prices vary depending on the time of the year and how much you purchase your tickets in advance. But usually, we can say that a round-trip ticket from Istanbul to Cairo will cost around 200 Euros up to 400 Euros depending on the season. EgyptAir, flying in and out of Cairo can be much cheaper, as it is one of the most famous low-cost airlines in Europe. Flying from Madrid round-trip usually costs around 350 Euros. EgyptAir through Berlin has tickets available for around 390 Euros return.
What is the capital city of Egypt?
Egypt's capital is Cairo, with a population of approximately 10 million people. Cairo is the capital of Egypt and is located north of the country, south of Alexandria, and beside the Pyramids of Giza.
Following Egypt's very long history, Cairo's history as capital is also very old compared to other thousand-year-old sites around the country. Of course, something in Egypt that is relatively recent is already ancient compared to other countries.
The greatest symbol of Tehran is the Pyramids of Giza, built-in c. 2570 BC as a monumental mausoleum for ancient and important pharaohs. This famous monument in Cairo must be visited, and you can also enjoy the viewpoint, from where you have an excellent view of Cairo city.
Is Egypt a tourist country?
Egypt is one of the world's most complete and rich countries in terms of historical and cultural heritage. Being on the junction of different cultures, the country possesses a rich history that reflects a large number of Egypt tourist attractions and monuments spread all over the huge that the nation occupies within its region.
While visiting Egypt, one can indulge in thousand-year-old ancient monuments of all types and shapes.
There are 7 Egyptian properties inscribed on the World Heritage List by UNESCO: Abu Mena, Ancient Thebes with its Necropolis, Historic Cairo, Memphis and its Necropolis – the Pyramid Fields from Giza to Dahshur, Nubian Monuments from Abu Simbel to Philae, Saint Catherine Area, Wadi Al-Hitan (Whale Valley).
In addition to its inscribed UNESCO sites in Egypt, there is a list of more than 34 properties on its tentative list: Siwa archaeological area Temple of Serabit Khadem North Sinai archaeological Sites Zone Temple of Hator built by Ramses III Dahshour archaeological area El Fayoum: Kom Aushim (Karanis), Dimai (Soknopaiounesos), Qasr Qarun (Dionysias), Batn I hrit (Theadelphia), Byahma-Medinet el Fayoum….. El-Gendi Fortress Rutho Monastery Wadi Feiran Pharaon Island Dahab Minia Newibah castle Ras Mohammed Gebel Qatrani Area, Lake Qaroun Nature Reserve Southern and Smaller Oases, the Western Desert Bird Migration Routes Desert Wadis Mountain Chains Great Desert Landscapes Alexandria, ancient remains and the new library Abydos, city of pilgrimage of the Pharaohs Pharaonic temples in Upper Egypt from the Ptolemaic and Roman periods Necropolises of Middle Egypt…. The perfect example of Egypt's history can be seen when choosing your itinerary.
As an Egypt tour operator, we fully design our packages to fulfill all your needs. We know the country by heart and provide the best services, partners, guides, and accommodations we personally visited and examined.
Is it safe to travel to Egypt?
Yes, Egypt is very safe to travel to.
Most people have the wrong idea regarding whether Egypt is safe to travel to. Still, the reality doesn't match the misleading news we often see on television, picturing Egypt as a violent country full of angry people.
People are extremely friendly and welcome tourists with open arms. Before deciding to travel to Egypt, you must open your mind, go out of your comfort zone, and embrace this amazing destination. You will realize the country is "normal" just a few minutes after arrival.
The crime rate toward tourists exists; consequently, the penal code provides harsh consequences to criminals. You should avoid walking around big Egyptian cities at night alone. Egypt is not the safest country, but it is safe to travel with our escorted tours, as it was before and will be safe to travel after. A bright future awaits the Egyptian tourist industry and its professionals.
Is Egypt safe for tourists? Definitely yes.
Also, if you're wondering if Egypt tours for US citizens are safe, Egyptian people are very welcoming and love people from all over the world. Very early in their history, Egyptians learned not to mix politics with personal relations and human interaction.
Are you asking either if Egypt is safe for Indian tourists? YES, it is.
One imminent danger in Egypt is when you are a pedestrian. So, a word of advice, if you want to cross the road, be vigilant, and follow the locals.
Is it easy to get a visa to Egypt?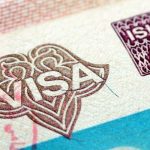 Yes! Getting a visa to Egypt is very easy. All our tours include the Egyptian visa on arrival reference number so you can skip the line at the airport. Most nationalities can get an Egyptian visa on arrival, and prices differ by nationality, usually ranging from 10 to 50 Euros for European Union passport holders. Egypt stamps passports of foreign tourists.
Before traveling to Egypt, your passport must be valid for at least six months. Fridays in Egypt are holidays therefore are not counted as a weekday. A week in Egypt goes from Saturday to Thursday.
How should tourists dress while visiting Egypt?
All women, including foreigners, don't need to cover their heads with a piece of cloth and wear long, loose clothing in all public spaces. If you choose, you can use the scarf that should cover the neck and be worn as soon as you get off the plane in all public spaces.
Women in Egypt are part of all social activities. They work, study, have high-rank career positions, drive, go to restaurants and public cafes, etc. The legs can never be uncovered. However, be aware that long skirts, pants, jeans, and tracksuits are allowed.
Men can wear long pants, a t-shirt, shorts or a tank top.
You can choose how to dress considering the traditional values, and if you're out of the big touristic centers.
How can tourists communicate with Egyptian people?
The official language of Egypt is Arabic.
It is highly recommended to have a certain knowledge of English. In large cities, the Egyptian middle and upper class know English as it allows them to have easier contact with the rest of the world, making the trip much easier. Either way, all our tours include a full-time guide that will speak the language you understand so that you feel comfortable learning about the country's culture, history, and traditions.
Egypt tour packages
An Egypt holiday package that takes you from Cairo to the best destinations in Egypt in 15 days tour. Travelers lucky enough to stay longer…
An Egypt holiday package that takes you from Cairo to the best destinations in Egypt in an 8 days tour. Travelers who are lucky enough…
What to visit in Egypt
Egypt tourist attractions
Egypt is a treasure trove of awe-inspiring tourist attractions that captivate visitors from around the world. The Pyramids of Giza stand proudly as the last remaining wonder of the ancient world, inviting travelers to marvel at their grandeur and mystique. Exploring the stunning temples of Luxor and Karnak takes you on a journey through time, revealing the magnificence of ancient Egyptian civilization. The enchanting Nile River offers unforgettable cruises, allowing tourists to witness the country's picturesque landscapes and vibrant local life. From the iconic Sphinx to the captivating Valley of the Kings, Egypt's archaeological wonders offer a glimpse into its fascinating history. The bustling streets of Cairo, with its vibrant markets and historical landmarks like the Egyptian Museum, provide a vibrant blend of modernity and tradition. With its rich heritage and breathtaking landscapes, Egypt remains an unparalleled destination for those seeking an unforgettable and culturally immersive travel experience.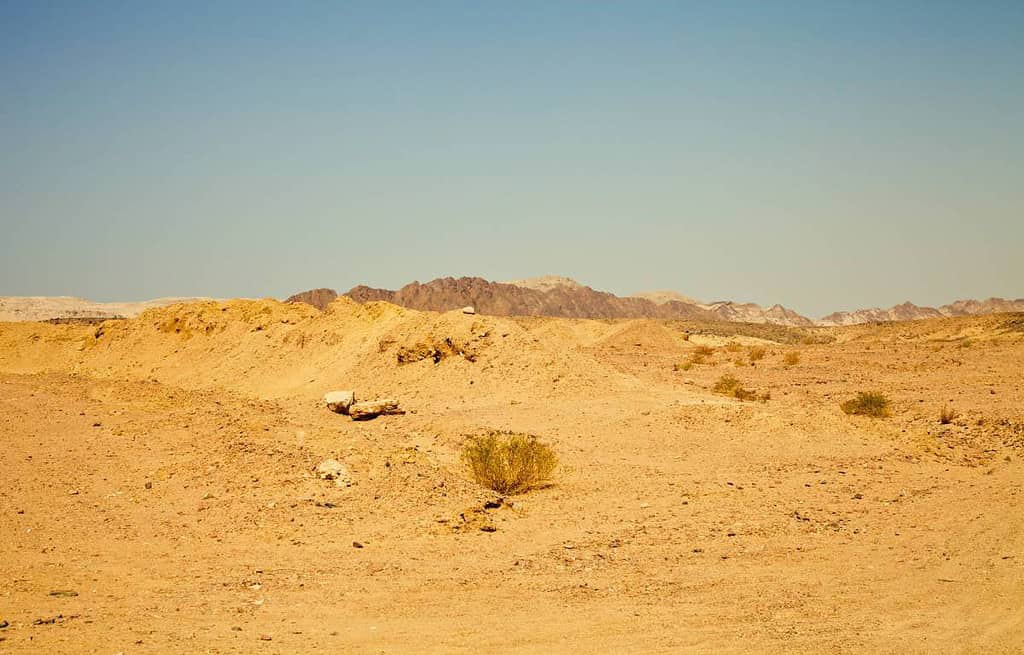 Our Egypt images on Pinterest