Our choices of tours in Morocco are divided into thematic features such as the Atlas Mountains, the coastal areas, the imperial cities, the archaeological sites, and the Sahara Desert experience.
Morocco is a fantastic country located in North Africa. We can say that it is quite straight forward touring Morocco mainly because the country is very safe and people are extremely welcome towards foreigners.
Morocco tourism packages options are quite extensive since the country is full of monuments and things to do.
Choosing and booking a tour of Morocco can be complicated in terms of choice because most people don't really understand the geographic complexity of the country.
Visiting the main Morocco tourism attractions will please those who enjoy old archaeological sites, impressive nature, exquisite cuisine, and a cheerful ambiance. Your Morocco holidays will be unforgettable because of the country's unparalleled history, captivating destinations, and courteous people.
Join one of our Morocco tour packages and travel the country safely with our expertise. Our opportunity of being a Morocco tour operator gives us great satisfaction since we're very pleased of supporting this delightful and unique destination. Being a tourist in Morocco is quite fascinating because you visit many world-renown sites.

Morocco
Official Morocco Tourism Brochures
Open and download for free.
Morocco Tours & Vacation Packages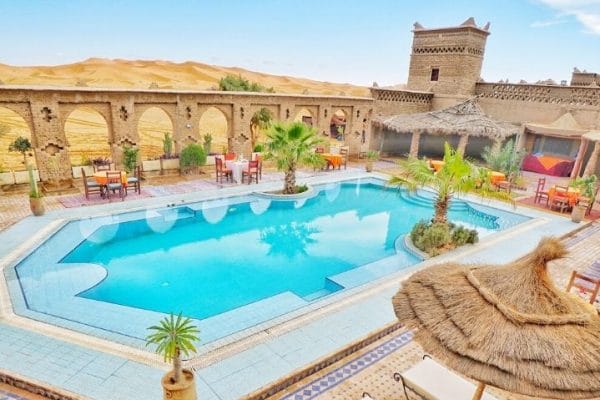 Airport or Hotel Pick up & Drop off
Standard Superior Accommodation
Deluxe Desert Camp & Camel Trekking
English, French, Spanish Speaking
Customize Your Trip to Fit Your Needs