Address
Nº 144 Rue Al Ansar, Hay Al Mansour Dahbi 45000 Ouarzazate
Whatsapp calls
+212-622-105-822
Monday to Saturday from 9 am to 1 pm – 3 pm to 7 pm.
UTC/GMT +1 hour
Email
info@rjtravelagency.com
Please fill out the form below, and we will get back to you.
Contact Us
Let's get in touch
For all questions, please email us, drop us a line on Whatsapp, or use this contact form.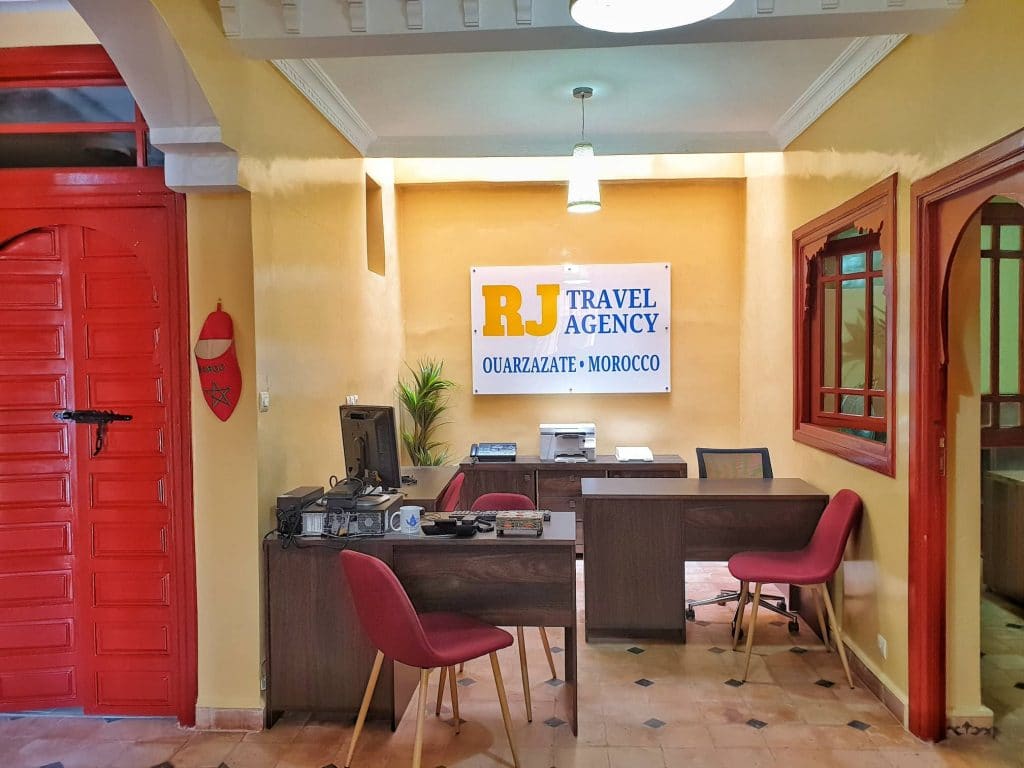 Email
info@rjtravelagency.com
Follow us