Please fill out the form below, and we will get back to you.
Contact Us
Let's get in touch
For any inquiries or questions, please feel free to reach out to us via email or use the contact form to get in touch.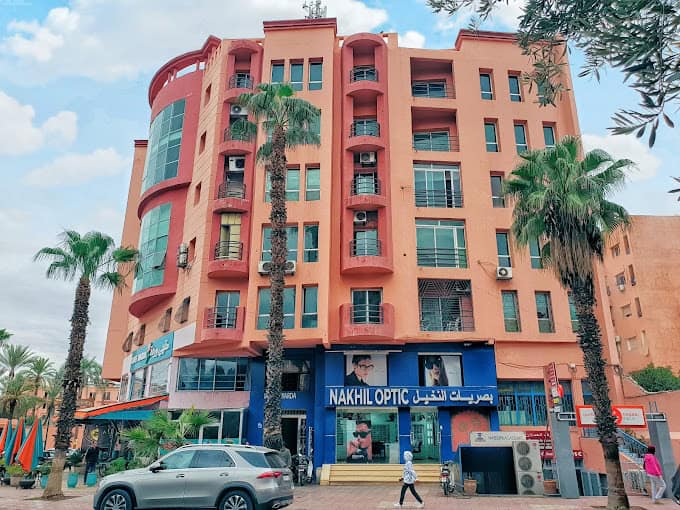 Email
info@rjtravelagency.com
Follow us
RJ TRAVEL LLC – TOUR OPERATOR & TRAVEL AGENCY
Sharjah Branch – United Arab Emirates
Address
Sharjah Media Center (SHAMS)
United Arab Emirates
Whatsapp messages
+971-523-549-709
Monday to Friday from 4 pm to 6 pm
UTC/GMT +4 hour
Email
Client Enquires
info@rjtravelagency.com
B2B Enquires
sales+b2b@rjtravelagency.com
RJ TRAVEL SARL – TOUR OPERATOR & DMC
Marrakech Branch – Morocco
Address
Avenue Yacoub El Mansour
Building Warda
3rd floor – Apt. 16
40000 Marrakech
Morocco
Whatsapp messages
+212-808-508-179
Monday to Saturday from 9 am to 1 pm – 3 pm to 7 pm.
UTC/GMT +1 hour
Email
Client Enquires
info@rjtravelagency.com
B2B Enquires
sales+b2b@rjtravelagency.com
About Us
RJ Travel is a renowned adventure travel company brand that offers exhilarating and distinctive travel experiences worldwide. With our expansion, we are now delighted to introduce RJ Travel SARL (Government license 27D/20), our esteemed tour operator & DMC registered in Morocco, and RJ Travel LLC (Government license 2323876.01), our established tour operator and travel agency registered in the United Arab Emirates.
Operating under these two separate entities, we are proud to serve travelers in different parts of the world, catering to diverse destinations and showcasing the unique charms of each region. With physical offices located in Marrakech, Morocco, and Sharjah Media City, United Arab Emirates, we are strategically positioned to provide comprehensive support and exceptional service to our valued clients.
At RJ Travel SARL, our experienced team ensures that your travel adventures in this enchanting country are met with utmost professionalism and adherence to legal standards. Similarly, at RJ Travel LLC, our dedicated team guarantees the same level of commitment and expertise in curating unforgettable experiences across the Middle East, Central Asia and beyond.
Rest assured that both RJ Travel SARL and RJ Travel LLC are fully licensed and compliant with the respective regulations governing the tourism industry in Morocco and the United Arab Emirates. This commitment to legal compliance and our rigorous safety protocols ensure that your journey with us is secure, well-organized, and hassle-free, allowing you to travel with peace of mind. Our team of passionate professionals is dedicated to creating extraordinary travel experiences that exceed your expectations and leave you with cherished memories.
It's great to know that you have multiple ways to contact RJ Travel if you have any questions or concerns. Email and WhatsApp are both convenient ways to communicate, and the contact form on the website can also be a quick and easy way to reach out for assistance. If you have any questions about your trip or need help with anything, don't hesitate to contact RJ Travel for assistance. We should be able to help you with whatever you need.
RJ Travel offers adventure tours that are accessible to everyone. Adventure travel can be a fantastic way to see the world and try new things, and it's excellent that RJ Travel is able to make these experiences available to a wide range of travelers. Whether you are an experienced adventurer or a first-time traveler, there is likely a tour option that will suit your needs and interests. Be sure to check out the various travel destinations that RJ Travel has to offer and see if there is one that is right for you.