Our choices of tours in Iran are divided into thematic features such as the historical cities, the UNESCO Persian sites, the religious diversity, and the desert experience.
Iran is the cradle of ancient civilizations and holds a rich history, outlining numerous impressive architecture and historical wonders spread across this vast South Asian country. Steeped in history and incredible heritage, Iran is a country that is often overlooked and wrongly avoided by many travelers. However, Iran has everything to impress those searching for adventure travel packages. An exotic culture with several thousand years old, fantastic monuments and cities, varied landscapes ranging from snow-capped mountains to arid deserts by the sea, and a population among the most welcoming of the world.
Iran is a fantastic country located at the Middle East and South Asia crossroads.
We can say that it is quite straight forward touring Iran mainly because Iranian people are often named as the "most welcoming people in the world".
Choosing and booking a tour of Iran can be complicated in terms of choice because most people don't really understand the geographic size of the country.
Join one of our Iran tour packages and travel the country safely with our expertise.
Iran tourism packages options are quite extensive since the country is very big and is full of monuments and things to do.
Visiting the leading Iran tourism attractions will delight those who enjoy ancient archaeological sites, history, stunning nature, and friendly smiles.
Your Iran holidays will be unforgettable because of the country's unique architecture, exotic destinations, and generous people.
The opportunity of being an Iran tour operator gives us great joy since we're very proud of promoting this beautiful and unique destination.
We feel happy to provide such amazing travel experiences that will create long-lasting memories.
Iran practical information
Area: 1,648,195 sq. km. 6.5 times the size of the U.K.
Land borders: Afghanistan (936 km), Armenia (35 km), Azerbaijan (611 km), Iraq (1,458 km), Pakistan (909 km), Turkey (499 km), and Turkmenistan (992 km).
Length of coastline: 2,440 km.
Capital city: Tehran (16 million people).
Population: 86 million people.
Languages: Persian (official), Azeri Turkic, Kurdish, Gilaki, Mazandarani, Luri, Balochi, and Arabic.
Electricity/Plug Type: 230 V / 50 Hz / plug types: C, F.

Iran
Highlights of Tours in Iran:
Esfahan | Yazd | Ancient Persepolis | Zagros Nomads | Mashhad | Choqa Zanbil, Susa and Shushtar | Alborz Mountains | Kashan | Shiraz | Lut Desert | Alamut Valley | Qeshm Island | Palangan | Abyaneh | the Caspian Coast | Tabriz | Masuleh | Varzaneh Desert | Hormuz Island | Kharanagh | Chak Chak Fire Temple | Naqsh-e Rustam | Pasargadae | Bishapur | Choqa Zanbil Ziggurat.
Iran Tours & Vacation Packages
Iran Group Tours from Tehran
Start: Tehran | Time of year: January to December | Tour type: Join a Group
Iran Tours from Tehran
Start: Tehran | Time of year: January to December | Tour type: Private
Iran Desert Tours from Tehran
Start: Tehran | Time of year: January to May and September to December | Tour type: Private
Iran Tours from Shiraz
Start: Shiraz | Time of year: January to December | Tour type: Private
Traveling to Iran FAQ
All you need to know before traveling to Iran.
Are these trips Iran private tours?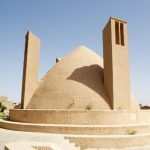 Yes, most of these Iran tours are made so that only you, your family, and friends will travel together. You will not be traveling to Iran along with people you never met. But, we also have Iran group tours available if you're interested.
At a certain point, while searching on the Internet, you might ask about what is the difference between a private tour and a group tour. Basically, the difference is regarding either you will be sharing transportation with unknown people or just with your family or friends.
Imagine you buy a tour to come with your family. This will be a normal private tour, where you will have private transportation and a guide during the whole trip. Iran tour packages price change depending on the number of days and the quality of hotels. Consequently, a tour in 3 -star hotels will be cheaper than a luxury tour featuring 5-star hotels. The trip cost gets cheaper depending on the people that travel with you since the transportation price will be divided by everyone.
Now, the second situation is if you buy one place in our guaranteed departures group tours. In this case, you will join a group of people traveling along using the same transportation. We set up specific dates, with a certain amount of open seats so that solo travelers can easily and affordably join an Iran tour. As an Iran tour agency, we offer packages focusing on different thematics such as desert, architecture, culture, photography, and nature.
Yes, tours in Iran from India can be arranged. Yes, Iran tour packages from Pakistan can also be arranged. We receive clients from all over the world. If you plan to travel to Iran, you may be interested in one of the tours with very complete itineraries that can also be customized to extend for more days if you're interested.
We have guaranteed departures throughout the year, especially during Easter and summer (June, July, and August). Our trips to Iran include accommodation, flights, a guide (in English, Spanish, or French), and the monuments tickets.
How much is the price of monument tickets in Iran?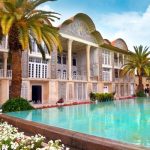 The monument and museum entrances in Iran range between 200,000 rials and 500,000 rials for the most famous attractions.
Iran is an extremely touristic country, with more than 17.000 registered monuments under the Ministry of Cultural Heritage, Tourism, and Handicrafts. Our tours usually have all the entrances included in the price so this is something you don't have to worry about.
The prices of monuments in Iran differ between local people and foreign tourists. The very high price difference seems unusual but it is the way the Government and local authorities compensate for the option of receiving visitors or not.
Most tourist attractions in Iran are very well maintained so expect major tourism sites to be clean, and well organized, with proper facilities, available tourist guides, opening times, decent opening hours, etc.
RJ Travel wants to be one of the best Iran tour companies, and for this we expect our services to exceed all possible expectations in terms of guiding, accommodation, transportation, and food provided to our clients.
What is the best way to fly in and out of Iran?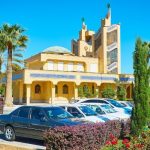 Without a doubt, the best European hub to fly to Iran is through Istanbul. Turkish Airlines flies to six different destinations in Iran: Ahvaz, Isfahan, Mashhad, Shiraz, Tehran, and Tabriz. Pegasus Airlines offers competitive airfare on its flights to Tehran Airport (IKA). Austrian Airlines also offers flights to Tehran.
Flying to Tehran on arrival and departure through Shiraz can be a wise choice as this way you can organize a tour of Iran with entry and exit from different cities, thus saving time and money. Without having to go through Tehran, the busiest of the Iranian cities. Also, the connection via Istanbul is quite straightforward.
Some of our tour Iran package offers actually include itineraries that start and end in different cities, for example, our 3-Day Travel to Iran starts and ends in Shiraz.
Other options have the Shiraz domestic flight back to Tehran included in the price. Iran is very simple and easy to arrive and depart from. All the necessary tourist infrastructures are ready, functional, and properly developed to receive visitors.
How much will the flight tickets for this tour cost?
Prices vary depending on the time of the year and also on how much in advance you purchase your tickets. But usually, we can say that a round-trip ticket from Istanbul to Tehran and out from Shiraz to Tehran will cost around 200 Euros up to 400 Euros, depending on the season. Pegasus, flying in and out of Tehran, can be much cheaper, as it is one of the most famous low-cost airlines in Europe. Flying from Madrid round-trip usually costs around 350 Euros. Austrian Airlines through Viena has tickets available for around 500 Euros return.
What is the capital city of Iran?
Iran's capital is Tehran, with a population of approximately 15 million people. Tehran is the capital of Iran and is located in the north of the country, south of the Caspian Sea and of the Elburz Mountains.
Despite Iran's very long history, Tehran's history as capital is relatively young compared to other thousand-year-old sites around the country. Of course, something in Iran that is relatively recent is already ancient if compared to other countries in the world. In the 16th century, the beautiful city of Tehran (photo) was walled by the Safavid dynasty, and even some of its rulers (shahs) made Tehran their residence in the 17th century.
The Kayar dynasty took power in the 18th century and made Tehran the country's capital in 1795. Some works were carried out in the next two centuries, but the city was still moderately small. It is with the new Pahlavi dynasty, which takes power in 1925, that Tehran undergoes a sweeping architectural transformation, with massive projects to the detriment of old and historical buildings, which are destroyed to make way for modern buildings.
The most significant symbol of Tehran is the Azadi Tower (in Persian, "Tower of Freedom"), built-in 1971 to celebrate the 2500 years of the Persian Empire (video). This famous monument in Tehran has a museum; from its viewpoint, you have an excellent view of Tehran.
The most modern icon of Tehran is the Milad Tower, the fifth tallest tower in the world at 435 meters high. The Milad tower dominates the Tehran skyline and is a complex that has a luxury hotel, a convention center, restaurants, etc.
Golestan Palace is the oldest monumental complex in Tehran and dates from the Qajar dynasty. It is made up of several palaces and has one of the best museums in the city. The Niavaran Palace is another large palace complex and was the residence of the last Shah of Iran.
Is Iran a touristic country?
Iran is one of the most complete and rich countries in the world in terms of historical and cultural heritage. Being at the junction of different cultures, the country possesses a rich history that reflects a large number of Iran tourist attractions and monuments spread all over the huge that the nation occupies within its region.
While visiting Iran, one can indulge itself in thousand-year-old ancient monuments of all types and shapes.
There are 24 Iranian properties inscribed on the World Heritage List by UNESCO. In addition to its inscribed UNESCO sites in Iran, there is also a list of more than 50 properties on its tentative list. The perfect example of Iran's history can be seen when you visit Fars Province.
Working as an Iran tour operator, we fully design our packages to fulfill all your needs. We know the country by heart and provide the best services, partners, guides, and accommodations that we personally visited and examined.
Is it safe to travel to Iran?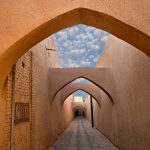 Yes, Iran is very safe to travel to.
Most people have the wrong idea regarding whether is Iran safe to travel but the reality doesn't really match with the misleading news we often see on television, picturing Iran as a violent country full of angry people. In fact, Iran is one of the safest countries in the world.
People are extremely friendly and welcome tourists with open arms. Before deciding on traveling to Iran, you have to open your mind, go out of your own comfort zone, and embrace this amazing destination. You will realize how the country is "normal" just a few minutes after arrival.
The crime rate towards tourists is unseen and not accepted by the local population, and consequently, the penal code provides harsh consequences to criminals. Everyone can walk around all Iranian cities at night without any problem. Iran is safe to travel now, as it was before, and it will be safe to travel after, as a bright future awaits the Iranian tourist industry and its professionals.
Is Iran safe for tourists? Definitely yes.
Also, if you're wondering if Iran tours for us citizens are safe, Iranian people are very welcoming and love people from all over the world. Very early in their history, Iranian learned not to mix politics with personal relations and human interaction.
Are you asking either if Iran is safe for Indian tourists? YES, it is.
In fact, Iran receives thousands of Indian Zoroastrian pilgrims every year to visit the most sacred pirs. Numerous sites in Iran are destinations for Zoroastrians.
The only imminent danger in Iran is when you are a pedestrian. So, a word of advice, if you want to cross the road, be very vigilant, and follow the locals.
Is it easy to get a visa to Iran?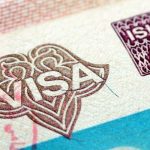 Yes! Getting a visa to Iran is very easy. All our tours include the Iranian visa on arrival reference number, so you can skip the line at the airport. Most nationalities can get an Iranian visa on arrival, and prices differ by nationality, usually ranging from 50 to 75 Euros for European Union passport holders. Iran no longer stamps the passports of foreign tourists to ease their concerns about traveling to other countries after leaving Iran.
At IKA Tehran International Airport, you will have to deliver the document to make your visa » follow the instructions on our Iran Visa on arrival – step-by-step page. Download or print the available PDF and take it with you.
Before traveling to Iran, your passport must be valid for at least six months. You need at least 10 working days to apply for an Iranian visa through our services. Fridays in Iran are holidays and therefore are not counted as a weekday. A week in Iran goes from Saturday to Thursday. Last-minute visa to Iran requests is often possible if they are within 5 working days' distance. Contact us for further information about this matter, and we will tell you if possible or not.
Citizens of Canada, the United Kingdom, and the United States of America must apply for the visa reference number on arrival 3 months in advance.
With our Iran tourist visa reference number, you will skip the line at the airport and go directly to pay your VOA (Visa on Arrival).
There are 10,000 Jewish living in Iran, the largest Jewish community in the Middle East after Israel. So, obviously t's OK if you're Jewish. Jews have one of five seats assured for religious minorities. The others are saved for Zoroastrians and Assyrian-Chaldean Christians, while Armenian Christians get two seats. Iran's Jewish community is one of four religious minorities with a designated seat in parliament.
But, take into account that citizens of Israel (Jewish, Muslim, and Christian) are banned from entry to Iran. Also important to mention is that visa entrance to Iran is refused to holders of passports or travel documents containing an Israeli visa or stamp or any data showing that the visitor has been to Israel or indication of any connection with the state of Israel.
After you purchase your tour with us, you will have access to your client area, where you will fill up a form to request an Iranian Visa reference number. We will send your application to the Visa Department at the Ministry of Foreign Affairs in Tehran. When we receive your approved visa reference number, we will upload the PDF to your personal files area, from where you can download and print it. You will be notified by an automated email when this document is uploaded. Don't forget to bring a printed paper version of the document to deliver at the airport in Iran
How should tourists dress while visiting Iran?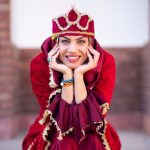 All women, including foreigners, should cover their heads with a piece of cloth and wear long, loose clothing in all public spaces. The scarf should cover the neck and be worn as soon as you get off the plane in all public spaces. It can only be removed in your hotel room or in houses where other Iranian women also remove their scarf.
Women in Iran are part of all social activities, they work, they study, they have high-rank career positions, they drive, they go to restaurants and public cafes, etc. The legs can never be uncovered. However, be aware that long skirts, pants, jeans, and tracksuits are allowed.
Men must wear long pants, a t-shirt, and definitely no shorts or tank tops.
What to do at the airport when arriving in Iran for the first time?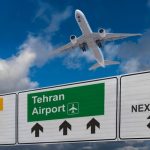 Many travelers might find themselves lost when entering any Iranian airport for the first time. In reality, you have nothing to worry about and the plan is quite simple and straightforward.
At Tehran airport or in any other city like Shiraz airport, head to the Visa office following the signs, located after the insurance office (if someone stops you for insurance show your printed document included in our tours).
At the Visa office's first desk, show your visa reference number we provide so that you skip the line for those who don't have it. Pay your visa at the bank booth.
Deliver the receipt and passport to the visa booth. After getting your passport, you can go back to the police passport control and enter Iran.
Our guide will be waiting for you in the arrivals area. You will have the guide's name and phone number with you. If you feel lost and by any chance, you don't see the guide, ask someone to call him/her. Maybe you went out at a different gate, so you have nothing to worry about. Everyone will help with a smile.
Who live in Iran?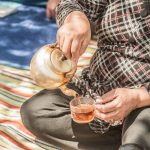 Iran is a very diverse nation. In fact, although the Persian language is taught at school as the official language, it only corresponds to the mother language of 50% of its population.
The people of Iran are highly educated so expect even the common people to know about many subjects and being able to establish interesting conversations.
The Iranian people are:
Persians » 44.9 million people.
Azerbaijanis » 13.3 million people.
Kurds » 8.31 million people.
Gilaks and Mazandaranis » 5.8 million people.
Lurs and Bakhtiari » 4.9 million people.
Arabs » 2.4 million people.
Turkmen and Qashqai » 1.5 million people.
Baloch » 1.7 million people.
Assyrians, Armenians, Georgians, Circassians, and Mandaeans » 1 million people.
Are credit card accepted in Iran?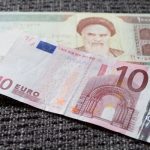 No. At the moment, international bank cards cannot be used in Iran, because they just don't work. Therefore it is necessary to carry cash, in euros or dollars, and exchange it for Iranian rials when you arrive in the country. As you can imagine, the rial, the currency of Iran, is not convertible outside of Iran, so it is convenient not to change more than you need.
While booking your tour with us, you pay online so you don't have to worry about carrying too much money beforehand. You just need to carry money for your personal expenses and souvenirs.
Please consider that a carpet can cost between 50 Euros up to 10000 Euros, so it all depends on how much money you want to carry in order to buy things. It happened a few times that some of our clients just don't bring enough money to get everything they wish for. So you better just be prepared to go shopping. Bring cash with you.
How can tourists communicate with Iranian people?
Several languages are spoken in Iran, with Farsi being the official one. Farsi is also spoken in Afghanistan (Dari) and Tajikistan (Tajik).
It is highly recommended to have specific knowledge of English (or, to a lesser extent French). In large cities, the Iranian middle and upper class know English as it allows them to have more accessible contact with the rest of the world, making the trip much more accessible. Either way, all our tours include a full-time guide that will speak the language you understand so that you feel comfortable learning about the country's culture, history, and traditions.
Iran tour packages
Our Iran images on Pinterest