Our choices of tours in Iran are divided into thematic features such as the historical cities, the Persian sites, and the desert experience.
Iran is a fantastic country located in the Middle East. We can say that it is quite straight forward touring Iran mainly because Iranian people are often named as the "most welcoming people in the world".
Iran tourism packages options are quite extensive since the country is very big and is full of monuments and things to do.
Choosing and booking a tour of Iran can be complicated in terms of choice because most people don't really understand the geographic size of the country.
Visiting the leading Iran tourism attractions will delight those who enjoy ancient archaeological sites, history, stunning nature, and friendly smiles. Your Iran holidays will be unforgettable because of the country's unique architecture, exotic destinations, and generous people.
Join one of our Iran tour packages and travel the country safely with our expertise. Our opportunity of being an Iran tour operator gives us great joy since we're very proud of promoting this beautiful and unique destination.

Iran
Iran Tours & Vacation Packages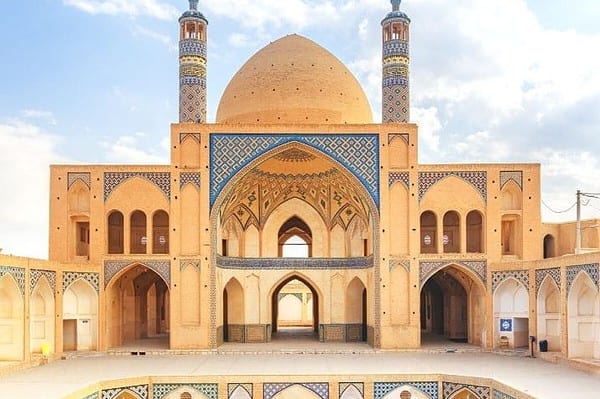 Airport pick up & drop off
Iranian travel insurance
Visa reference number
English speaking guide
Tour to Iran FAQ
Are these trips private tours?
Yes, these Iran tours are made so that only you, your family, and friends will travel together. You will not be traveling to Iran along with people you never met. We also have group tours available if you're interested.
How much is the price of monument tickets in Iran?
Prices of monument and museum entrances in Iran range between 200,000 rials up to 500,000 rials for the most famous attractions.
What is the best way to fly in and out of Iran?
How much will the flight tickets for this tour cost?
Prices vary depending on the time of the year, and also in how much in advance you actually purchase your tickets. But usually, we can say that a round-trip ticket from Istanbul to Tehran and out from Shiraz to Tehran will cost around 200 Euros up to 400 Euros depending on the season. Pegasus, flying in and out of Tehran can be much cheaper, as it is one of the most famous low-cost airlines in Europe. Flying from Madrid round-trip usually cost around 350 Euros. Austrian Airlines through Viena has tickets available for around 500 Euros return.
What is the capital city of Iran?
Iran's capital is Tehran with a population of approximately 15 million people.