Located in the Christian district of the Ancient City of Damascus, Beit Al Mamlouka is just 240 meters away from the Bab Touma. Being one of the most beautiful accommodation options for a boutique hotel in Damascus, Beit Al Mamlouka offers great service, a lovely terrace with a panoramic view of Damascus's old city, and is the perfect place to relax while enjoying a refreshing Syria drink.
The rooms at Beit Al Mamlouka are with purely traditional Syrian decoration. This 17th-century house mixes elegance with comfort and provides its clients an amazing and unforgettable stay.
Breakfast at Beit Al Mamlouka is served with abundance and featuring delicious Syrian delicacies, cheese, fresh produce, toasts, pastries, fresh orange juice, coffee, tea, omelet, etc. For sure this is among the best places where to stay in Damascus. Beit Al Mamlouka is included in all our Syria tour packages.
Boutique hotel in Damascus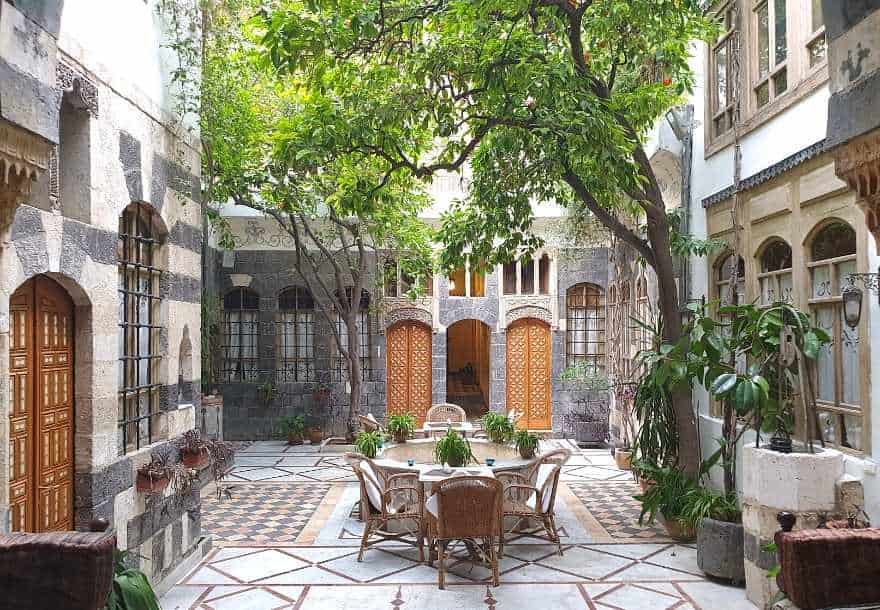 Facilities
8 guestrooms
Two deluxe suites
Two diplomatic suites
Daily housekeeping
Inside the old city
Rooftop terrace
Coffee/tea in a common area
Laundry service
Free full breakfast
Free WiFi
Available packages
[wt_table cat="Syria" orderby="post__in" style="2″]
Itineraries