Located just a step away from the old city of Aleppo Ancient, Hotel Riga Palace is just 290 meters away from the AlFaraj Gate and a short walk from the citadel, the markets, the Christian quarter, and Aleppo Museum. Being one great option of a 4-star hotel in Damascus, Hotel Riga Palace offers great service, a lovely terrace with a panoramic view of Aleppo's old city. It is the perfect place to spend the night in comfort and full security.
The rooms at Hotel Riga Palace are in different shapes and sizes, from standard double or twin to bigger suites. The hotel focuses on excellent service, a clean environment, and room services always available.
Breakfast at Hotel Riga Palace is served in buffet style and starring delicious Syrian specialties, cheese, fresh produce, toasts, pastries, fresh orange juice, coffee, tea, omelet, etc. For sure, this is among the best places where to stay in Aleppo. Hotel Riga Palace is included in all our Syria tour packages that visit Aleppo.
4-star hotel in Aleppo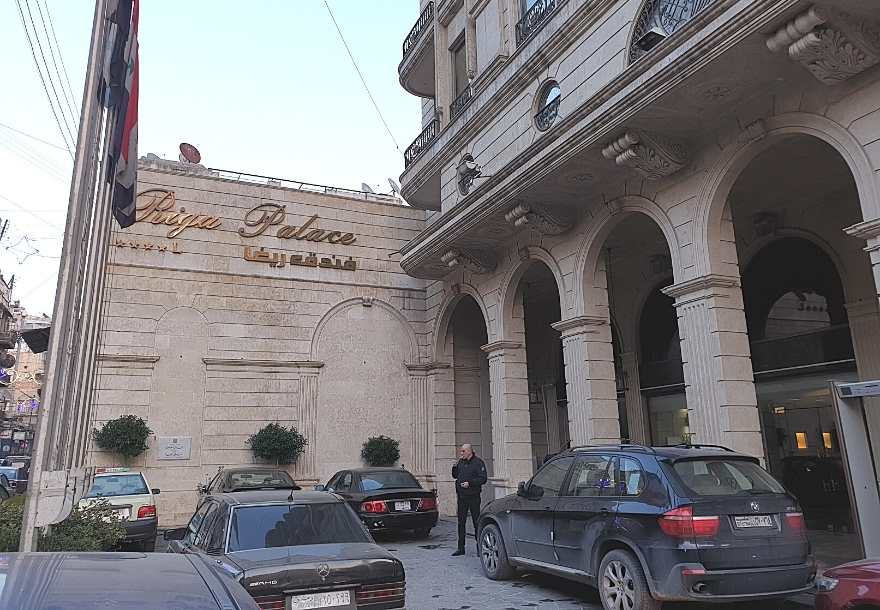 Facilities
60 guestrooms
Deluxe suites
Daily housekeeping
Rooftop terrace
Coffee/tea in a common area
Laundry service
Free full breakfast
Free WiFi
Available packages
Itineraries