Our choices of tours in Madagascar are divided into thematic features such as Ambohimanga, Antananarivo, Ifaty, Nosy Be, and the Masoala National Park Experience.
Madagascar is a fantastic travel destination with exciting and engaging cultural elements. It has a rich history, remarkable architecture, and natural wonders spread across a tiny part of East Africa. Soaked in history, amazing landscapes, and absorbing cultural heritage, many travelers often forget Madagascar. Nevertheless, Madagascar has everything to impress those pursuing adventure travel packages. The exotic Madagascar culture can be experienced with our carefully selected Madagascar tours to its vast variety of monuments and cities, mixed landscapes, and very welcoming population.
Madagascar is a country located in East Africa.
It is easy touring Madagascar mainly because of its geographic location.
Choosing and booking a tour of Madagascar can be complicated because most people don't understand the country's geographic proportions.
Join one of our Madagascar packages and travel the region safely with our expertise.
Our Madagascar excursions have one option for departure. You can choose the city of Antananarivo as your arrival city for our Madagascar tours.
Madagascar tour package options are extensive since the country is full of monuments and things to do.
Visiting the top Madagascar tourist places will delight those who enjoy ancient archaeological sites, history, religion, stunning nature, and friendly smiles.
Your vacation in the Madagascar package will be unforgettable because of the region's unique architecture, exotic destinations, and generous people.
The opportunity of being a Madagascar tour operator gives us great joy since we're very proud of promoting this beautiful and unique destination.
We feel happy to provide unforgettable Madagascar travel experiences that will create long-lasting memories.

Madagascar
Madagascar's practical information
Population: 28 million people.
Area: 226,658 sq. km. 2.4 times the size of the U.K.
Land borders: island.
Length of coastline: 6,000 km.
Capital city: Antananarivo (1.3 million people).
Languages: Malagasy and French (official).
Electricity/Plug Type: 127/220 V / 50 Hz / plug types: C, D, E, J, K.
Highlights of the most Beautiful Places in Madagascar:
Ifaty, Nosy Be, Nosy Mangabe, Tsingy de Bemaraha, Ranomafana National Park, Isalo National Park, Antananarivo, Andasibe-Mantadia, Ambohimanga, Zahamena National Park, Maroantsetra, Ile Sainte Marie, Morondava, Masoala National Park, Antsirabe.
Madagascar Tours & Vacation Packages
Madagascar Tours from Antananarivo
Start: Antananarivo | Time of year: January to December | Tour type: Private
Madagascar Group Tours from Antananarivo
Start: Antananarivo | Time of year: January to December | Tour type: Join a Group
Travel in Madagascar FAQ
All you need to know about travel to Madagascar and visit the most famous Madagascar tourist attractions.
Are these trips on Madagascar private tours?
Yes, most of these Madagascar tours are made so that only you, your family, and your friends will travel together. You will not be traveling to Madagascar along with people you never met. But we also have Madagascar group tours available if you're interested.
At a certain point, while searching on the Internet, you might ask about the difference between private and group tours. The difference is whether you will share transportation with unknown people, family, or friends.
Imagine you buy a tour to Madagascar and come with your family. This will be a regular private tour, where you will have private transportation and a guide during the whole trip. Package for Madagascar tour prices changes depending on the number of days and the quality of hotels. Consequently, a 3-star or 4-star hotels tour will be cheaper than a luxury tour featuring 5-star hotels. The trip cost gets cheaper depending on the people that travel with you since the transportation price will be divided by everyone.
The second situation is if you buy one place in our guaranteed departures for Madagascar group tours. In this case, you will join a group of people traveling along using the same transportation. We set up specific dates with a certain number of open seats so solo travelers can quickly and affordably join our Madagascar tour agency.
As a tour agency in Madagascar, we offer packages focusing on different thematics such as desert, architecture, culture, photography, and nature. Our tour guides in Madagascar will ensure your trip follows the plan, and you will have an unforgettable journey. Traveling in Madagascar is always one of the best options for your following holidays in East Africa.
How much is the price of monument tickets in Madagascar?
For the most famous attractions, Madagascar's monument and museum entrances range between USD 10 and USD 25.
Madagascar has some exciting and critical registered monuments under the Ministry of Tourism. Our tours usually have all the entrances included in the price, so this is something you don't have to worry about.
The prices of monuments in Madagascar differ between destinations. The very high price difference seems unusual, but it is how the government and local authorities compensate for the option of receiving visitors.
Most tourist attractions in Madagascar are very well maintained, so expect major tourist sites to be clean and well organized, with proper facilities, available tourist guides, opening times, decent opening hours, etc.
Is Madagascar a touristic country?
Madagascar is one of the world's most unique countries regarding historical, natural, and cultural heritage. Being at the junction of different cultures, the country possesses a rich history reflecting the number of Madagascar tourist attractions and monuments spread throughout the nation's massive size within its region.
While you visit Madagascar, you can indulge in thousand-year-old ancient monuments of all types and shapes.
There are 3 properties inscribed on the World Heritage List by UNESCO in Madagascar: Tsingy de Bemaraha Strict Nature Reserve, Royal Hill of Ambohimanga, and Rainforests of the Atsinanana.
In addition to its inscribed UNESCO sites in Madagascar, there is a list of more than 8 properties on its tentative list:Sud-Ouest Malgache, Pays Mahafaly,Réserve Spéciale d'Anjanaharibe-Sud (extension des forêts humides de l'Atsinanana), Les forêts sèches de l'Andrefana, La Haute Ville d'Antananarivo, Ancien site industriel de Mantasoa, Eglise catholique d'Ambodifotatra de Sainte Marie, Nosy Lonjo d'Antsiranana,NOSYnakà (Sahamalaza, Nosy Hara, Nosy Tanikely, Lokobe, Ambodivahibe, Ankarea, Ankivonjy). The perfect example of Madagascar's history can be seen when choosing your itinerary.
As a Madagascar tour operator, we fully design our packages to fulfill all your needs. We know the country by heart and provide the best services, partners, guides, and accommodations we personally visited and examined.
Is it safe to travel to Madagascar?
Yes, Madagascar is safe to travel to.
Most people have the wrong idea regarding whether Madagascar is safe to travel to. Still, the reality doesn't match the misleading news we often see on television, picturing Madagascar as a dangerous country.
People are extremely friendly and welcome tourists with open arms. Before traveling to Madagascar, you must open your mind, go out of your comfort zone, and embrace this fantastic destination. You will realize the country is "normal" just a few minutes after arrival.
The crime rate toward tourists is relatively low. Madagascar is one of the safest countries in the region. This Antananarivo vacation package for Madagascar tour options is extensive since the country is big and full of monuments and things to do.
Is Madagascar safe for tourists? Definitely yes.
Also, if you're wondering if Madagascar tours for US citizens are safe, local people are very welcoming and love tourists from all over the world. People from Madagascar learned not to mix politics with personal relations and human interaction throughout history.
Are you asking either if Madagascar is safe for Indian tourists? YES, it is.
How can tourists communicate with people in Madagascar?
The official language of Madagascar is Malagasy.
It is highly recommended to have specific knowledge of English. In large cities, the middle and upper class know English as it allows them to have more accessible contact with the rest of the world, making the trip much more accessible. Either way, all our Madagascar tours optionally include a full-time guide who speaks the local language so that you feel comfortable learning about the culture of Madagascar, its history, and traditions.
Madagascar tourist attractions
Images of Madagascar with the most important tourist attractions.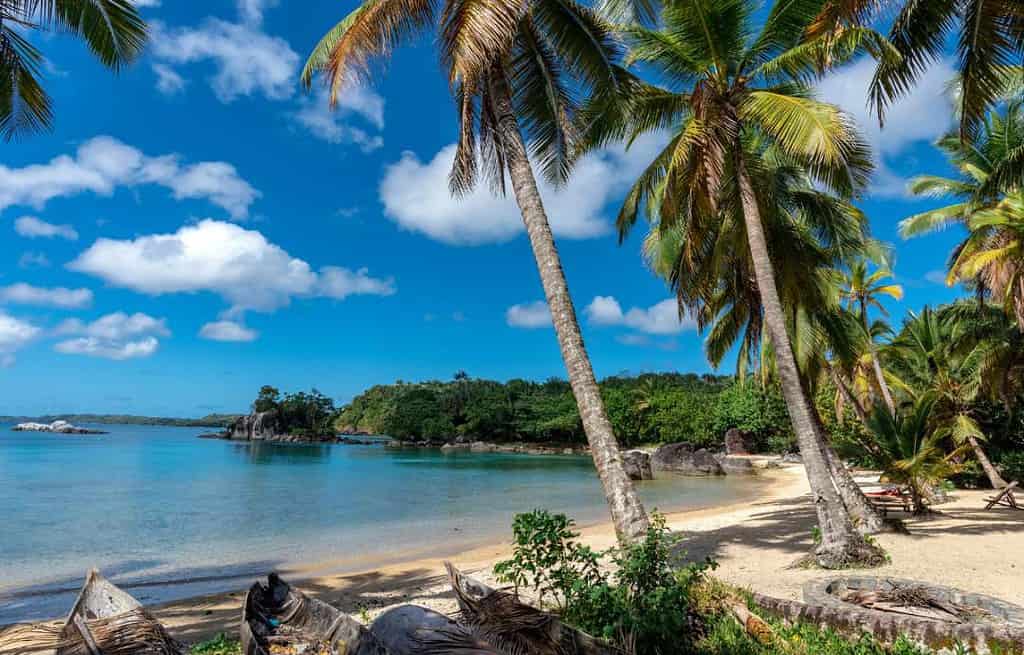 Madagascar tour packages
Our Madagascar images on Pinterest