This form is to request a Yemen visa. After having this Yemen visa, you can easily cross the border in the company of our guide. Most nationalities can make a Yemen visa in advance with our services. Fill up all the requested information exactly as you have on the passport.
This information will be delivered to the Yemeni Ministry of Interior's Office. Please follow proper writing rules such as capitalized names and addresses (John Wood, not john wood), etc. Double-check everything to make sure your visa to Yemen is approved or that you are consequently denied entrance because the information in your documents and the official visa are not identical. After you fill out the form below, a Yemen visa application document will be automatically created and ready to send to the local authorities.
Also, read about the hotels in Yemen used during our tours:
Yemen visa form
Please fill up this Yemen visa form. All fields are mandatory.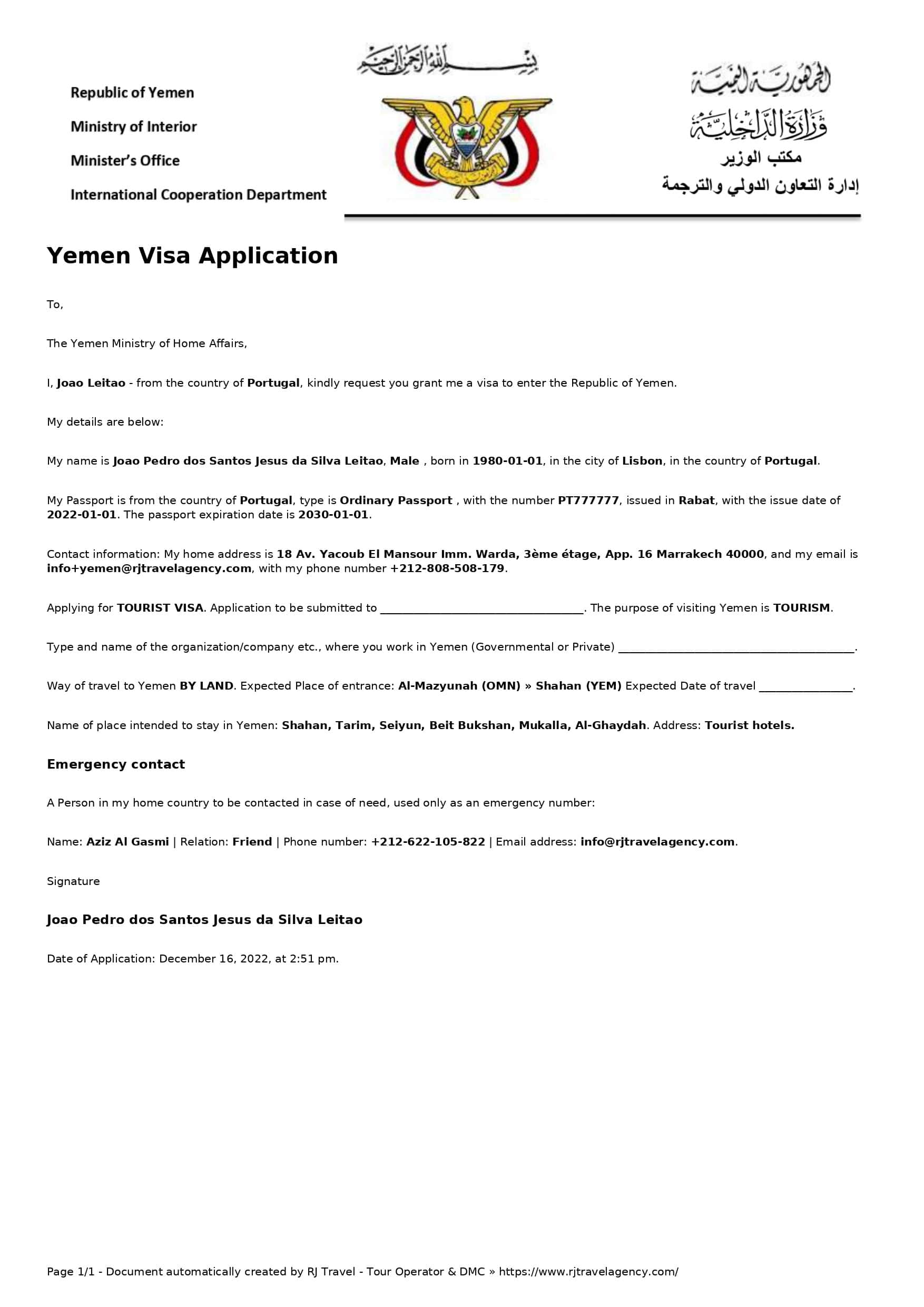 Example of the Yemen visa form. Click to enlarge or download PDF.
Yemen tours