2 days Morocco itinerary, historical description, and photo gallery support page, for our tour Marrakech to Zagora desert and Ait Benhaddou. Morocco is an amazing country and full of beautiful places. On this page, we list the top Morocco tourist attractions for that specific trip. This Morocco 2 days itinerary presents the best places to visit in Morocco on our Marrakech to Marrakech trip through Ait Benhaddou, Tinfou Dunes, Zagora Desert, Draa Valley, and Ouarzazate. Our Morocco tours are very well organized and with a great thematic selection.
2-Day Marrakech to Zagora desert and Ait Benhaddou
| Number of people | Standard Superior (price per person) |
| --- | --- |
| 1 person | 349€ |
| 2 person | 196€ |
| 3 person | 151€ |
| 4 person | 133€ |
Includes: Morning hotel pick-up. All transportation in a minivan (possible upgrade to 4X4). English speaking driver (other languages available). Desert camp in a standard tent with shared bathroom and no A/C (possible upgrade to deluxe). Half-board tour package (breakfast and dinner).
Morocco 2 days itinerary
Day 1 – 410km » Marrakech – Ksar Ait Benhaddou – Agdz – Tinfou Dunes camp or Zagora desert camp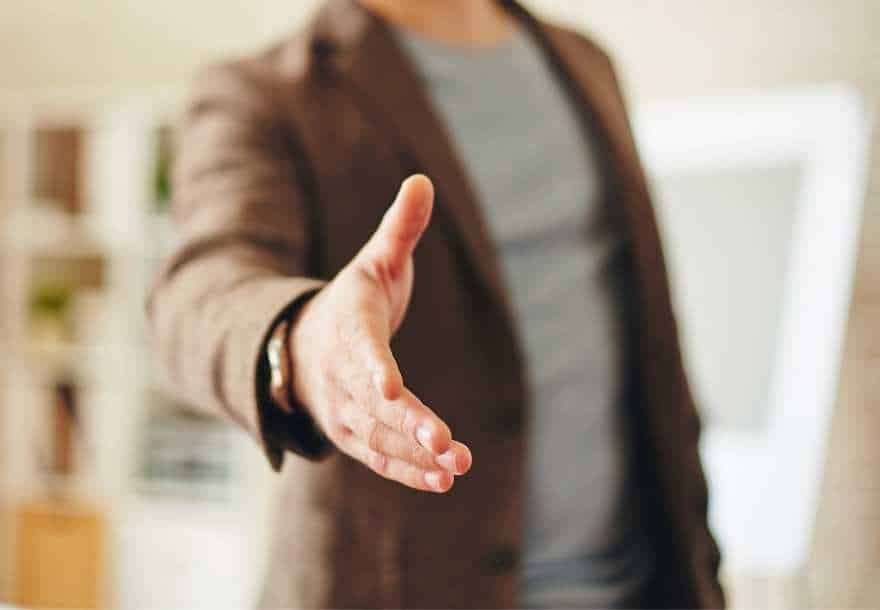 Hotel morning pick up
Our driver will pick you up at your hotel in the early morning. You will be taken to the vehicle and start your 2-day trip in Morocco.
All our tours are customizable, so you can also select to get airport transfers and the first and last nights included within the same Morocco holiday package.
Optional while booking:
Airport pickup and hotel transfer;
Nights in Marrakech;
Activities, excursions, and day-trips.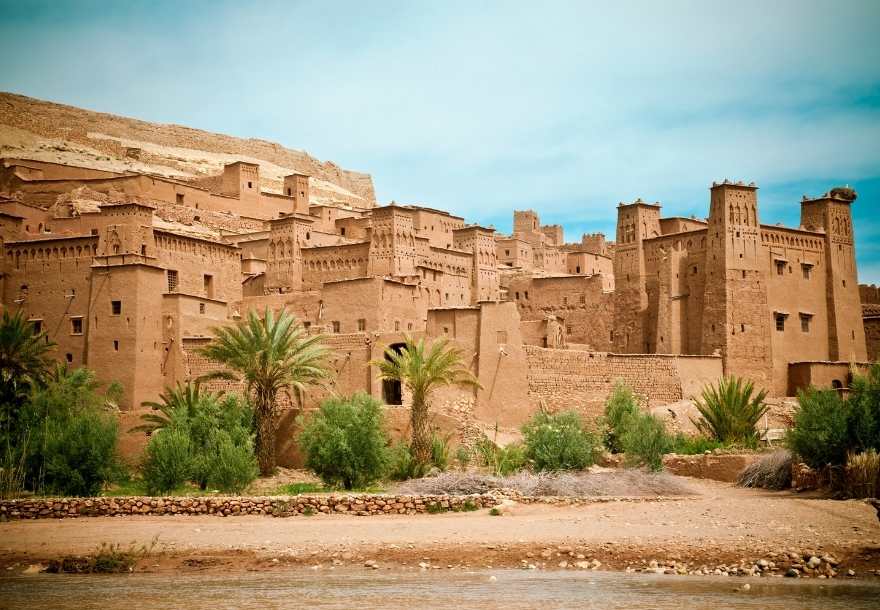 Ksar Ait Benhaddou
Ksar Ait Benhaddou is the only UNESCO World Heritage site in south Morocco. Its surreal looks were actually the reason that many famous movies were shot here.
The mud village with a few families still living inside astonishes visitors especially during the winter months since the snowy white Atlas Mountains serve as an extraordinary background.
Ait Benhaddou dates back from the 17th century and served as a main desert outpost in the caravan crossing the Sahara desert from sub-Saharan Africa all the way to Marrakech.
Agdz
Agdz is a small town situated between Jbel Saghro mountain and Jbel Kissane, which is a funny peculiar shaped mountain that you can see in the adjacent picture.
Agdz is located along the Draa river and sets aside Mezguita palm grove, one of the biggest in Morocco, containing around 2 million palm trees in one single place.
In Agdz, you will take a quick photo stop, at the panorama viewpoint, and enjoy the magnificent scenario.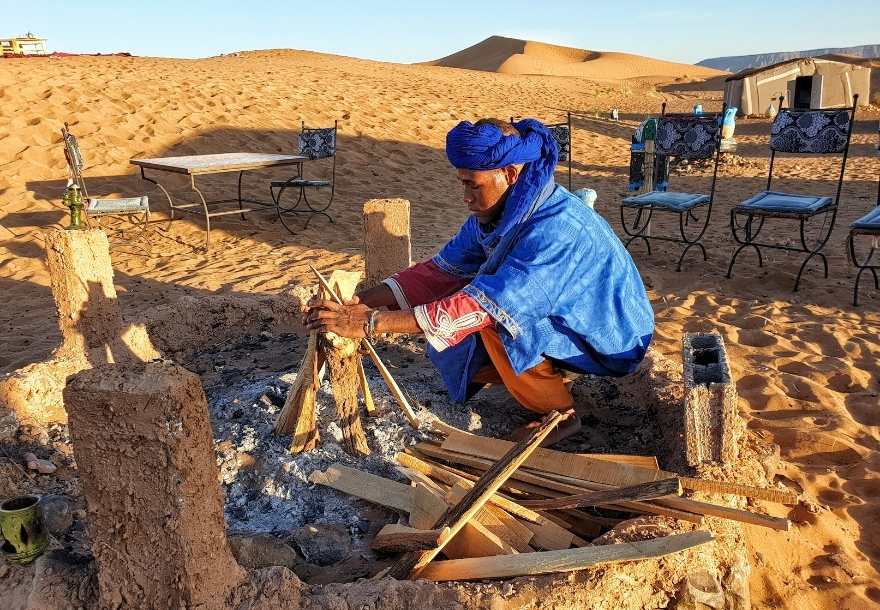 Tinfou Dunes camp
Tinfou Dunes are not a synonym of the mighty Sahara Desert, yet its beauty stands out and worth a visit.
Inside the Draa Valley, you will encounter the beautiflui location, of one single big dune, surrounded by small adjeacent sand sunes, that create a beautiful scene.
Our tour provides you to spend the night in a Tinfou desert camp in the desert inside Zagora province. The camp is set to a standard tent with a shared bathroom and no A/C. Half-board tour package (dinner and breakfast included.
There is a possible upgrade to deluxe with ensuite bathroom and A/C, in another part of the desert, a few km north of Tinfou.
Day 2 – 378km » Zagora desert – Draa Valley – Tamnougalt – Ouarzazate – Marrakech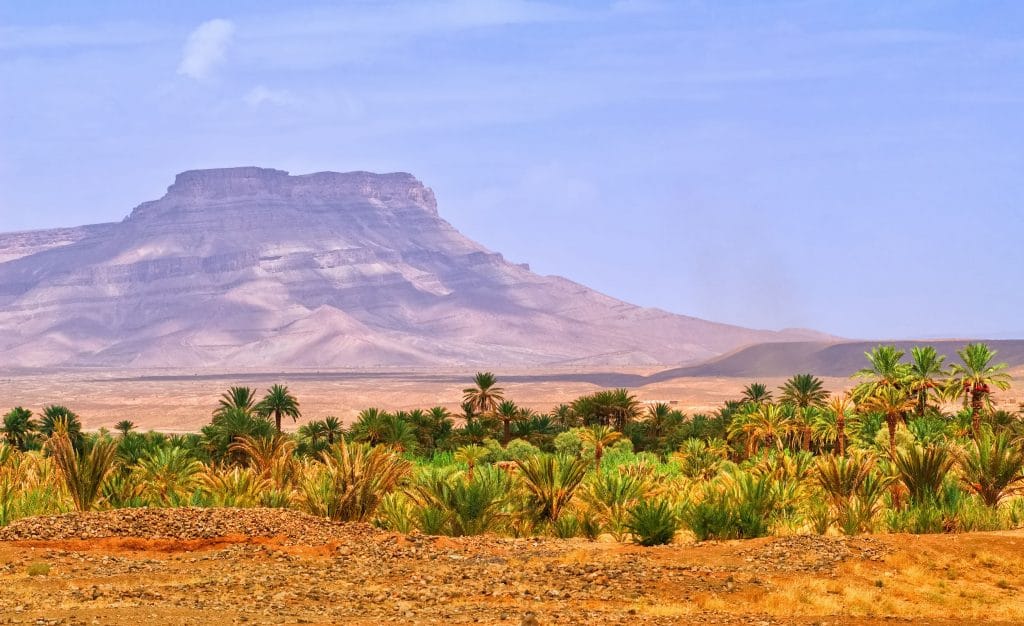 Draa Valley
The Draa Valley is a beautiful valley found south of Ouarzazate and occupying a vast area inside the Zagora Province.
The Draa valley follows 200 km along the Draa river that has its source in the High Atlas Mountains. This Moroccan valley offers magnificent landscapes mixing palm groves, olive groves, and fruit trees.
You will have the chance of cruising through this special area which is also known for its impressive kasbahs (fortified houses) and ksour (fortified villages – ksar as in singular word) in adobe earth.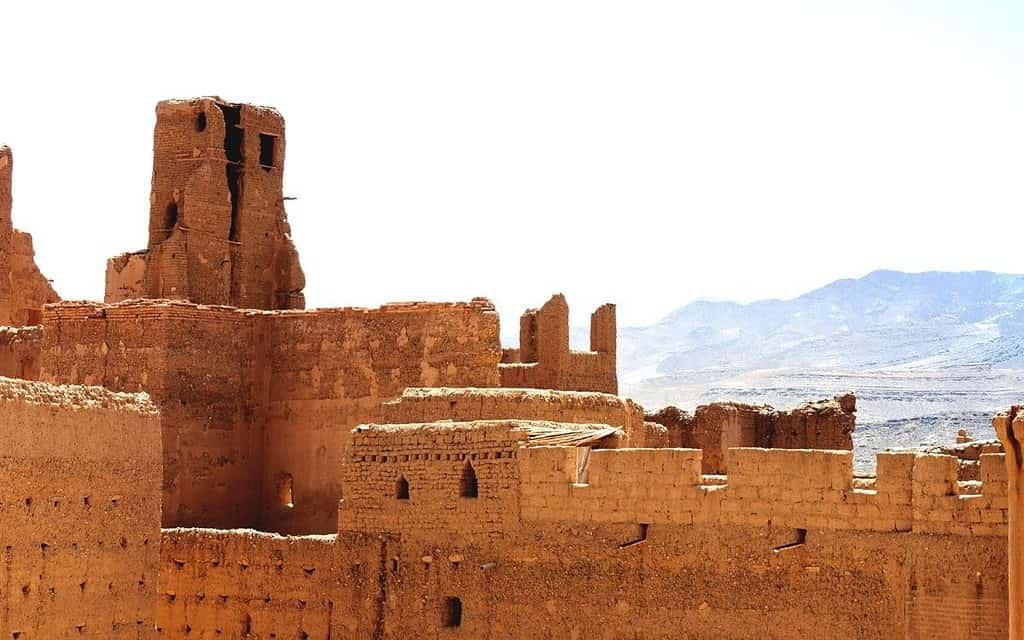 Tamnougalt
Tamnougalt is an impressive and well-preserved village that holds typical architecture featuring an important kasbah.
Settle aside the river, and almost hidden behind a lushing palm grove, you will enjoy visiting Tamnougalt along with the explanation of a local guide.
Built back in the 16th century, Tamnougalt was the historic capital of the Berber tribe of Mezguita. This fortified village is one of the 35 ancient ksour still partially standing along the Mezguita palm grove in the Draa valley.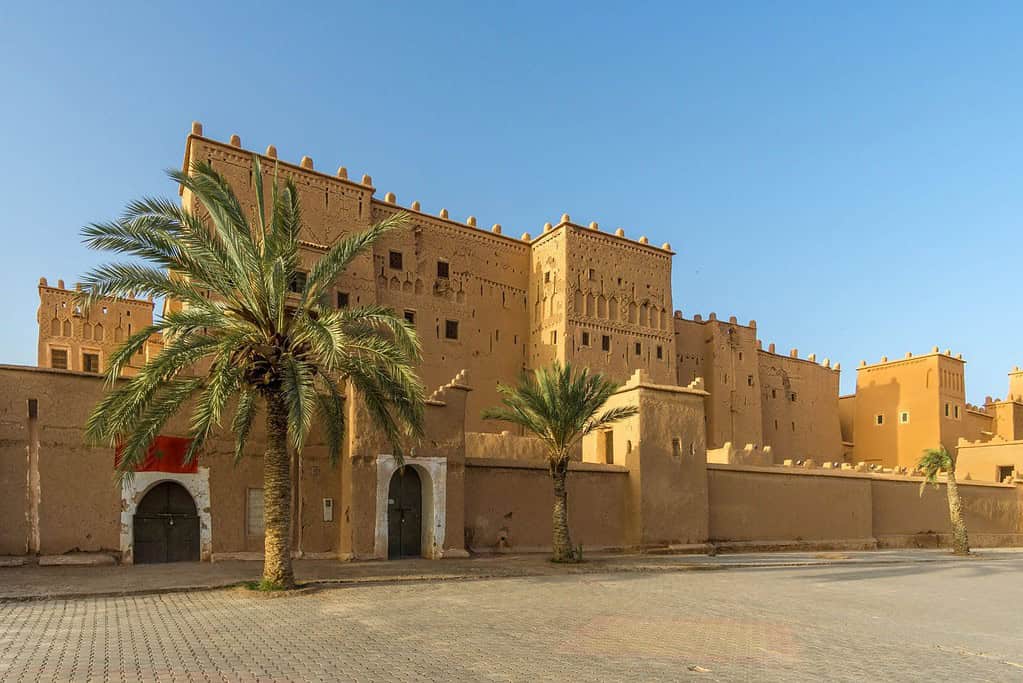 Ouarzazate
You will visit Kasbah Taourirt and Atlas Studios.
Ouarzazate is the capital city of the Ouarzazate Province, and famous for the Taourirt Kasbah (on the picture), the Atlas Studios, and Fint Oasis.
Ouarzazate was mainly made up of two villages a century ago (Taourirt and Tassoumaate), that when the French arrived and made the city center, eventually connect the two villages, giving shape to modern-day Ouarzazate.
Nowadays Ouarzazate is a clean and beautiful city surrounded by mountains and blue sky.
Ouarzazate is home to the 582 MW Noor Power Station, the world's largest concentrated solar power plant occupying an area of 2,500 hectares just outside the city, after the airport.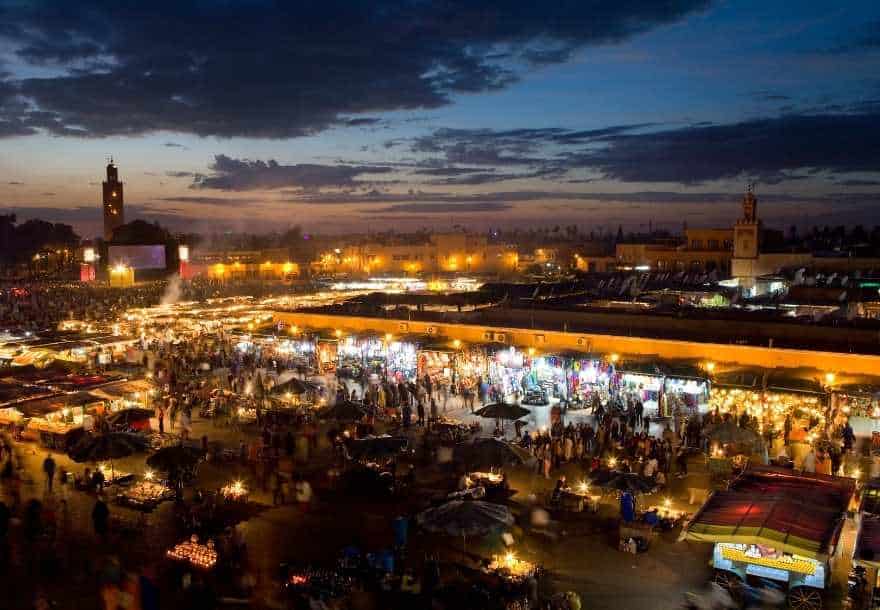 Return to Marrakech
Returning to Marrakech is the last stage of your trip, and you'll be excited to go back home and tell your friends and family about traveling in Morocco.
Our staff will drop you off at a place of choice in Marrakech. You can be delivered at a riad, hotel, train station or the airport if your flight is late at night.
If you want we can book your last nights in Marrakech for you. All our tours are fully customizable, and you can also select to get airport transfers and the last nights included within the same travel package.
Optional while booking:
Hotel transfer with Airport drop off;
Nights in Marrakech;
Activities, excursions, and day-trips.