Join us for an unforgettable 3-day tour in Dubai, where modernity meets tradition and excitement awaits at every turn. Explore the wonders of the city, be captivated by the Arabian Desert's beauty, and create memories that will linger in your heart forever. Secure your spot on this Dubai tour for 3 days and Desert Safari now to embark on an extraordinary adventure you'll treasure for a lifetime.
Our 3-Day Dubai Tour is perfect for travelers seeking an express yet exhilarating UAE adventure. Ideal for busy professionals, couples, and first-time visitors, this tour packs the best of Dubai's cityscape and the Desert Safari thrill, offering an unforgettable experience without compromising on exploration.
Itinerary for Dubai 3 days
Day 1 » Dubai evening arrival » Airport Meet & Greet » Hotel transfer
Day 2 » Dubai morning city tour » Hotel transfer » Desert Safari » Dubai
Day 3 » Dubai morning departure » Airport transfer // End of our services
Discover the Best of Dubai in Just One Full-Day Visit – An Action-Packed 3-Day Itinerary!
In this exciting 3-day itinerary, we have condensed the very best of Dubai into one unforgettable full-day visit, ensuring you experience the city's highlights, cultural gems, and thrilling adventures without any wasted moments. With seamless airport transfers on the other days, you'll make the most of every second in this captivating metropolis. Get ready for a whirlwind exploration that will leave you enchanted with Dubai's wonders!
3-Day Express Dubai Tour 2023 » Dubai city + Desert Safari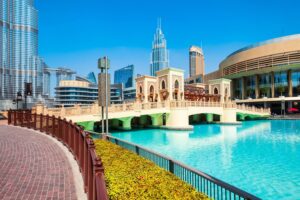 Best Express Dubai Tour UAE » 3 Days in Dubai + Morning City Tour + Desert Safari » Airport Transfers + Luxury Hotels + Day Trips with Driver.
Product SKU: UAE3/DXB/DXB
Product Currency: USD
Product Price: 627
Product In-Stock: InStock
Not decided yet? Besides the best places to visit the UAE, our Dubai excursions start at Dubai International Airport. All our Dubai Holiday Packages, Dubai Package Tour, Dubai Package, Dubai Vacation Package, and Dubai Tour Package include airport transfers, desert safaris, luxury hotels, and day trips with drivers.
Arrive in Dubai during the evening, where our Airport Meet & Greet service warmly welcomes you. Enjoy a seamless transfer to your 4-star hotel in Bur Dubai, anticipating the journey that awaits.
Day highlights: Airport Meet & Greet, Hotel Transfer.
Embrace the wonders of Dubai during the morning city tour, marveling at Al Bastakiya's historic charm, the captivating Al Fahidi Fort, and the immersive Dubai Museum. Later, join fellow adventurers on a heart-pounding Desert Safari, indulging in dune bashing, a delightful dinner, and captivating music and dance shows.
Day highlights:
Al Bastakiya: Step back in time in this well-preserved historic district, dating back to the 19th century.
Al Fahidi Fort: Discover Dubai's oldest building, showcasing a glimpse of its early defense system.
Dubai Museum: Immerse in the UAE's cultural heritage and storied past.
Burj Al Arab: Admire the sail-shaped iconic luxury hotel, symbolizing Dubai's modern splendor.
Burj Khalifa: Marvel at the world's tallest building, offering breathtaking views of the city.
Bid farewell to Dubai as our services conclude with a morning departure airport transfer, leaving you with cherished memories and a longing to return.