Our choices of tours in Tajikistan are divided into thematic features such as Dushanbe's capital city, the Fann mountains, Garmchashma Hot Spring, the Hissar fortress, and the Pamir Highway mountain experience.
Tajikistan is a fantastic travel destination with exciting and engaging cultural elements. It has a rich history, remarkable architecture, and natural wonders spread across a tiny part of Central Asia. Soaked in history, amazing landscapes, and absorbing cultural heritage, Tajikistan is a country often forgotten by many travelers. Nevertheless, Tajikistan has everything to impress those pursuing adventure travel packages. The exotic Tajikistan culture can be experienced with our carefully selected Tajikistan tours to its vast variety of monuments and cities, mixed landscapes, and very welcoming population.
Tajikistan is a country located in Central Asia.
It is easy touring Tajikistan mainly because of its geographic location.
Choosing and booking a tour of Tajikistan can be complicated because most people don't understand the country's geographic proportions.
Join one of our Tajikistan packages and travel the region safely with our expertise.
Our Tajikistan excursions have one option for departure. You can choose the city of Dushanbe as your arrival city for our Tajikistan tours.
Tajikistan tour package options are extensive since the country is full of monuments and things to do.
Visiting the top Tajikistan tourist places will delight those who enjoy ancient archaeological sites, history, religion, stunning nature, and friendly smiles.
Your vacation in the Tajikistan package will be unforgettable because of the region's unique architecture, exotic destinations, and generous people.
The opportunity of being a Tajikistan tour operator gives us great joy since we're very proud of promoting this beautiful and unique destination.
We feel happy to provide unforgettable Tajikistan travel experiences that will create long-lasting memories.

Tajikistan
Tajikistan's practical information
Population: 9 million people.
Area: 55,100 sq. km. 1.7 times smaller than the size of the U.K.
Land borders: Uzbekistan (1332,9 km), Kyrgyzstan (about 987 km), Afghanistan (1332,9 km), China (494,95 km).
Length of coastline: landlocked.
Capital city: Dushanbe (0.9 million people).
Languages: Tajik (national), Russian (interethnic).
Electricity/Plug Type: 220 V / 50 Hz / plug types: C, F
Highlights of the most Beautiful Places in Tajikistan :
Sarez Lake, Wall of Great Tajik Writers, Yamchun Fort, Hulbuk Fortress, Tomb of Rudaki, Tajikistan Lenin Statue, Shorbulak Observatory, Ancient Panjakent, Anzob Tunnel, Hisor Fort, Dushanbe Flagpole.
Tajikistan Tours & Vacation Packages
Tajikistan Tours from Dushanbe
Start: Dushanbe | Time of year: January to December | Tour type: Private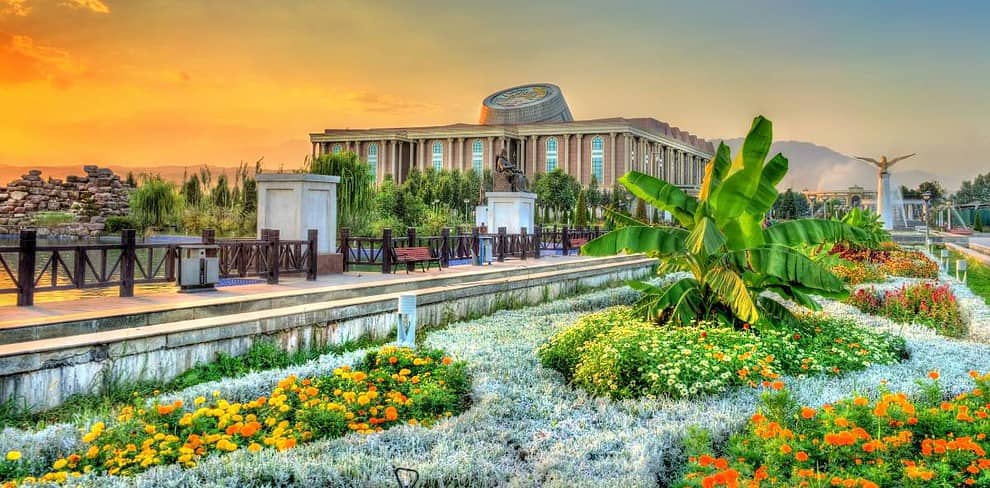 Tajikistan is a country in Central Asia known for its rugged mountains, ancient cities, and rich cultural heritage. This 13-day Tajikistan tour allows you to…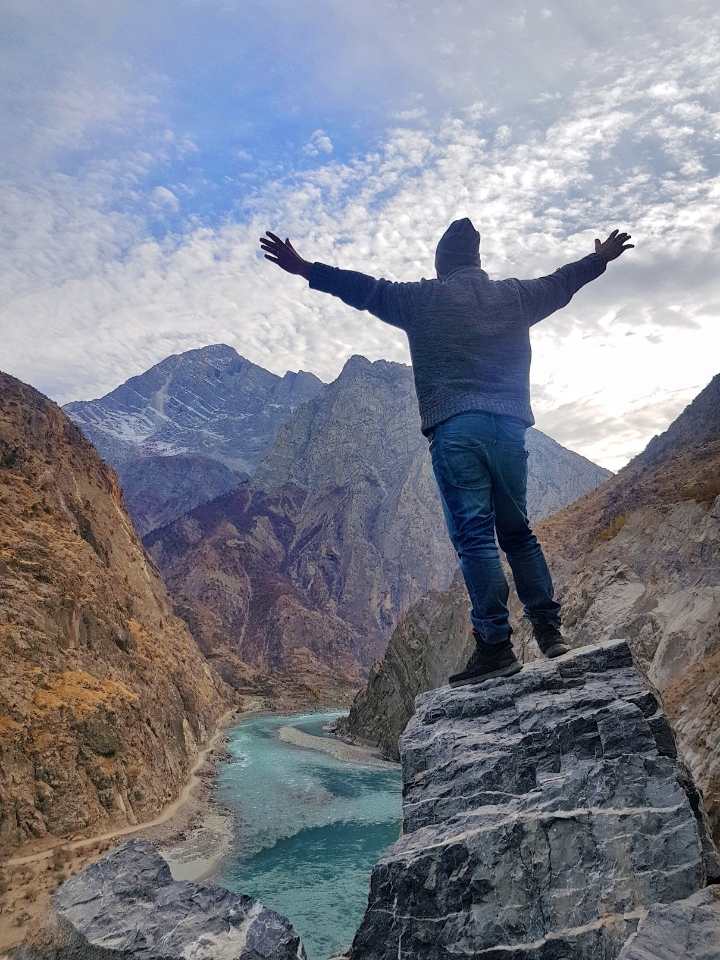 Undoubtedly one of the most beautiful parts of Central Asia, the Pamir Highway road trip offers a lifetime experience. Travel from Bishkek to Dushanbe on…
Tajikistan Group Tours from Dushanbe
Start: Dushanbe | Time of year: January to December | Tour type: Join a Group
Tour to Tajikistan FAQ
Tajikistan is a landlocked country in Central Asia, known for its mountainous terrain, rich culture, and history. It is a destination that offers a unique blend of natural beauty and cultural experiences. To make the most of your trip to Tajikistan, it is important to understand the country's culture, customs, and climate. Here are some key things to know about traveling to Tajikistan.
Are these trips private tours?
Yes, these Tajikistan tours are made so that only you, your family, and your friends will travel together. You will not be traveling to Tajikistan along with people you never met. We also have group tours available if you're interested.
How much is the price of monument tickets in Tajikistan?
The prices of monument and museum entrances in Tajikistan, taking into consideration that you're interested in one of our tours, is not really relevant. All our tours include entrance tickets for the most famous attractions. So you don't have to worry about this matter.
What is the capital city of Tajikistan?
The capital of Tajikistan is Dushanbe, with a population of approximately 800.000 people.
Is Tajikistan a touristic country?
Tajikistan is one of the world's most unique countries regarding historical, natural, and cultural heritage. Being at the junction of different cultures, the country possesses a rich history reflecting the number of Tajikistan tourist attractions and monuments spread throughout the nation's massive size within its region.
While you visit Tajikistan, you can indulge in thousand-year-old ancient monuments of all types and shapes.
There are 2 properties inscribed on the World Heritage List by UNESCO in Tajikistan: The proto-urban Site of Sarazm, and Tajik National Park (Mountains of the Pamirs).
In addition to its inscribed UNESCO sites in Tajikistan, there is a list of more than 17 properties on its tentative list: Mausoleum of "Amir Khamza Khasti Podshoh, The Site of Ancient Town of Takhti-Sangin, The Site of Ancient Town of Baitudasht IV, Mausoleum of "Khoja Mashkhad, Buddhistic cloister of Ajina-Tepa, Mausoleum of "Hodja Nashron, The Site of Ancient Town of Pyanjekent, Mausoleum of "Mukhammad Bashor, The Site of Ancient Town of Shahristan (Kahkakha), Fann mountains, Tigrovaya Balka, Zakaznik Kusavlisay, State reserve Dashti Djum, Zorkul State Reserve, Silk Roads Sites in Tajikistan, Silk Roads: Zarafshan-Karakum Corridor, Khulbuk – the capital of ancient Khuttal. The perfect example of Azerbaijan's history can be seen when choosing your itinerary.
As Tajikistan tour operators, we fully design our packages to fulfill all your needs. We know the country by heart and provide the best services, partners, guides, and accommodations we personally visited and examined.
How to get a Tajikistan tourist visa?
Tajikistan launched a Tajikistan e-Visa Application system that can be used at any border crossing. Holders of passports of 121 countries can obtain an entry e-Visa online for US$30 prior to arrival. Most countries can get a Tajikistan E-visa.
When is the best time to visit Tajikistan?
The best time to visit Tajikistan is between June and September, when the weather is warm and dry, making it easier to explore the great outdoors. Tajikistan has a continental climate with cold winters and warm summers. It is important to pack warm clothing and layers, as temperatures can drop significantly at night, even in the summer.
Why is Tajikistan famous?
Tajikistan is famous for its history and culture. One of the best ways to experience this is by visiting the UNESCO World Heritage Site of the ancient city of Penjikent, one of the most important archaeological sites in Central Asia, which offers a glimpse into the ancient Sogdian civilization. Another important historical site is Khujand, the second largest city in the country, which offers a rich history and culture.
The country is also home to some of the most spectacular natural wonders, such as the Fann Mountains, the Iskanderkul lake, and the Seven lakes. The Fann Mountains are known for their diverse landscapes and offer the chance to explore the mountain's rugged terrain and see the beautiful alpine lakes and glaciers. Iskanderkul lake is a popular spot for swimming, boating, and fishing. The Seven lakes are located in the mountains and offer the chance to explore the beautiful alpine lakes and glaciers.
Tajikistan tourist attractions
Images of Tajikistan with the most important tourist attractions.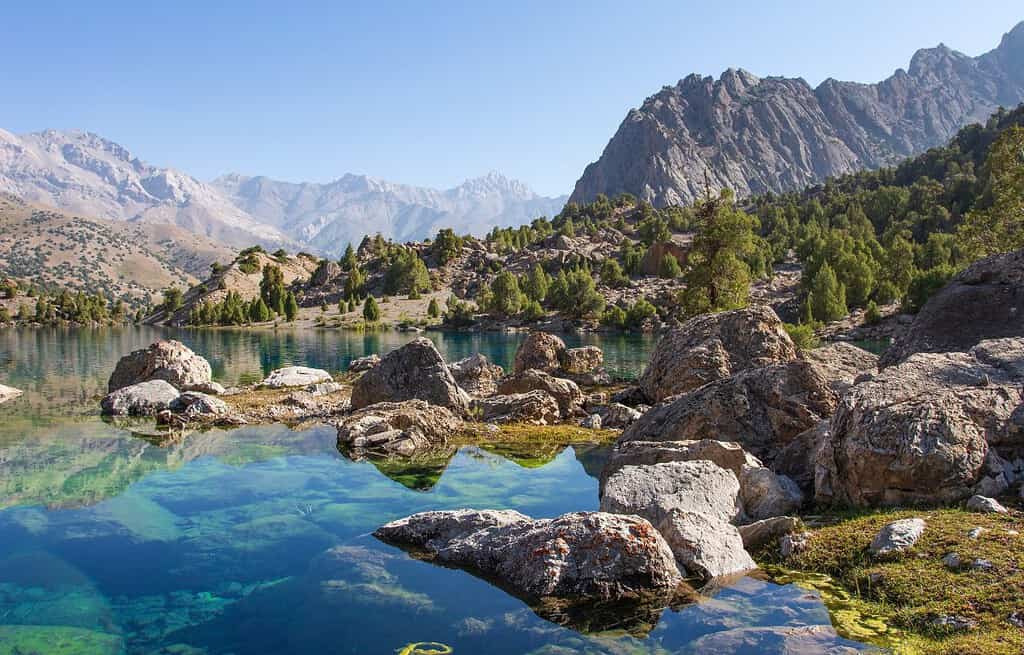 Tajikistan tour packages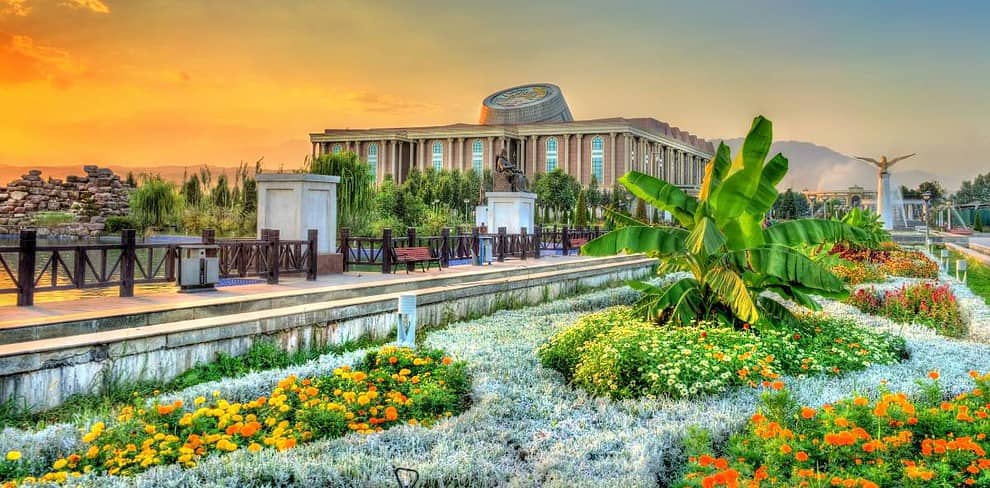 Tajikistan is a country in Central Asia known for its rugged mountains, ancient cities, and rich cultural heritage. This 13-day Tajikistan tour allows you to…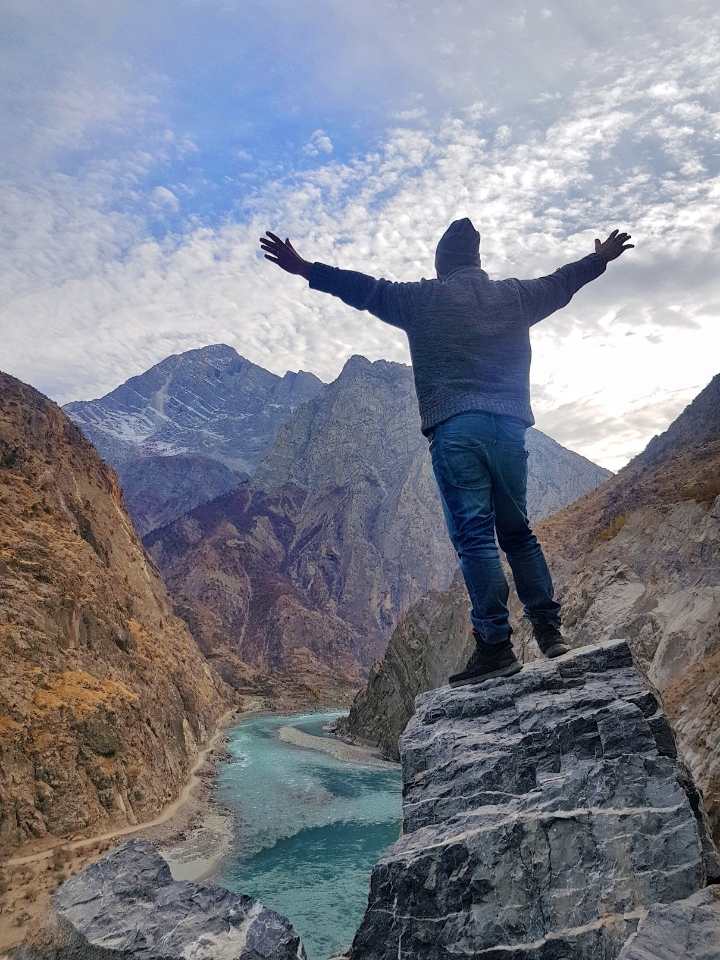 Undoubtedly one of the most beautiful parts of Central Asia, the Pamir Highway road trip offers a lifetime experience. Travel from Bishkek to Dushanbe on…
Our Tajikistan images on Pinterest