Undoubtedly one of the most beautiful parts of Central Asia, the Pamir Highway road trip offers a lifetime experience. Travel from Bishkek to Dushanbe on a one-week trip across Kyrgyzstan and Tajikistan's most beautiful mountain passes, sceneries, and alpine lakes.
Crossing the Pamir in 7 days is not for all, and indeed you will constantly move, but we try to adapt to travelers' needs, and many people only have 7 days to make this M41 Pamir highway epic crossing.
That is what we propose, a Pamir Highway route Express tour from Bishkek to Dushanbe. The unique feature about this Pamir Highway tour is that at a certain point of the trip, we will turn south and head to the Afghan border, driving through the northern part of the historic Wakhan Corridor that is now part of the Gorno-Badakhshan Autonomous Province in Tajikistan.
7-Day Pamir Highway Tour - Bishkek to Dushanbe via Wakhan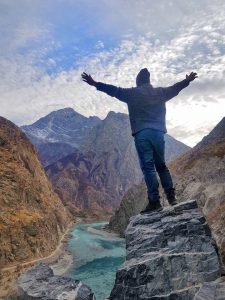 Travel from Bishkek to Dushanbe via the Wakhan Corridor on a 7-Day Pamir Highway Tour with 4WD from Kyrgyzstan to Tajikistan. All-inclusive private package.
Product SKU: KGTJ7/FRU/PAMIR/DYU
Product Brand: RJ Travel - Tour Operator
Product Currency: USD
Product Price: 793
Product In-Stock: InStock
7-day Kyrgyzstan itinerary