Located in a small town near the Patriarchal Monastery of St. George, some of the Hotel Al Wadi bedrooms actually have a view of the legendary castle Krak des Chevaliers. Being one of the most comfortable accommodation options in the area, Hotel Al Wadi offers great service, a lovely terrace with a panoramic view, and a seasonal swimming pool.
The rooms at Hotel Al Wadi in Almishtaya are suitable to most travelers' needs, and they feature different types and qualities of accommodation. Helpful and friendly staff welcome you to spend a couple of nights while visiting Homs or Krak des Chevaliers. Summer nights usually offer pool parties with music and lots of fun.
Breakfast at Hotel Al Wadi in Almishtaya is a buffet style and emphasizing what is normal for a Syrian breakfast, cheese, eggs, fresh tomatoes, hummus, toasts, pastries, fresh orange juice, coffee, tea, omelet, etc. For sure this is among the best places where to stay in Homs Governorate. Hotel Al Wadi in Almishtaya is included in all our Syria tour packages, that visit Krak des Chevaliers fortress.
Hotel near Krak des Chevaliers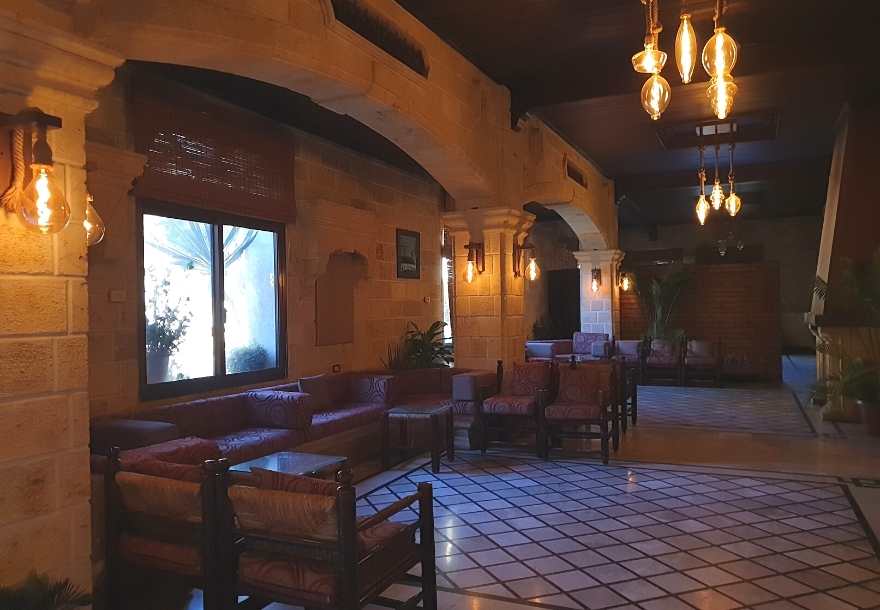 Facilities
45 guestrooms
Pool
Bar / lounge
Restaurant
Laundry service
Room service
Minibar
Rooftop terrace
Coffee/tea in a common area
Laundry service
Free full breakfast
Free WiFi
Available packages
[wt_table cat="Syria" orderby="post__in" style="2″]
Itineraries